Issue 41 is now on sale!
By Vintage Rock | April 12, 2019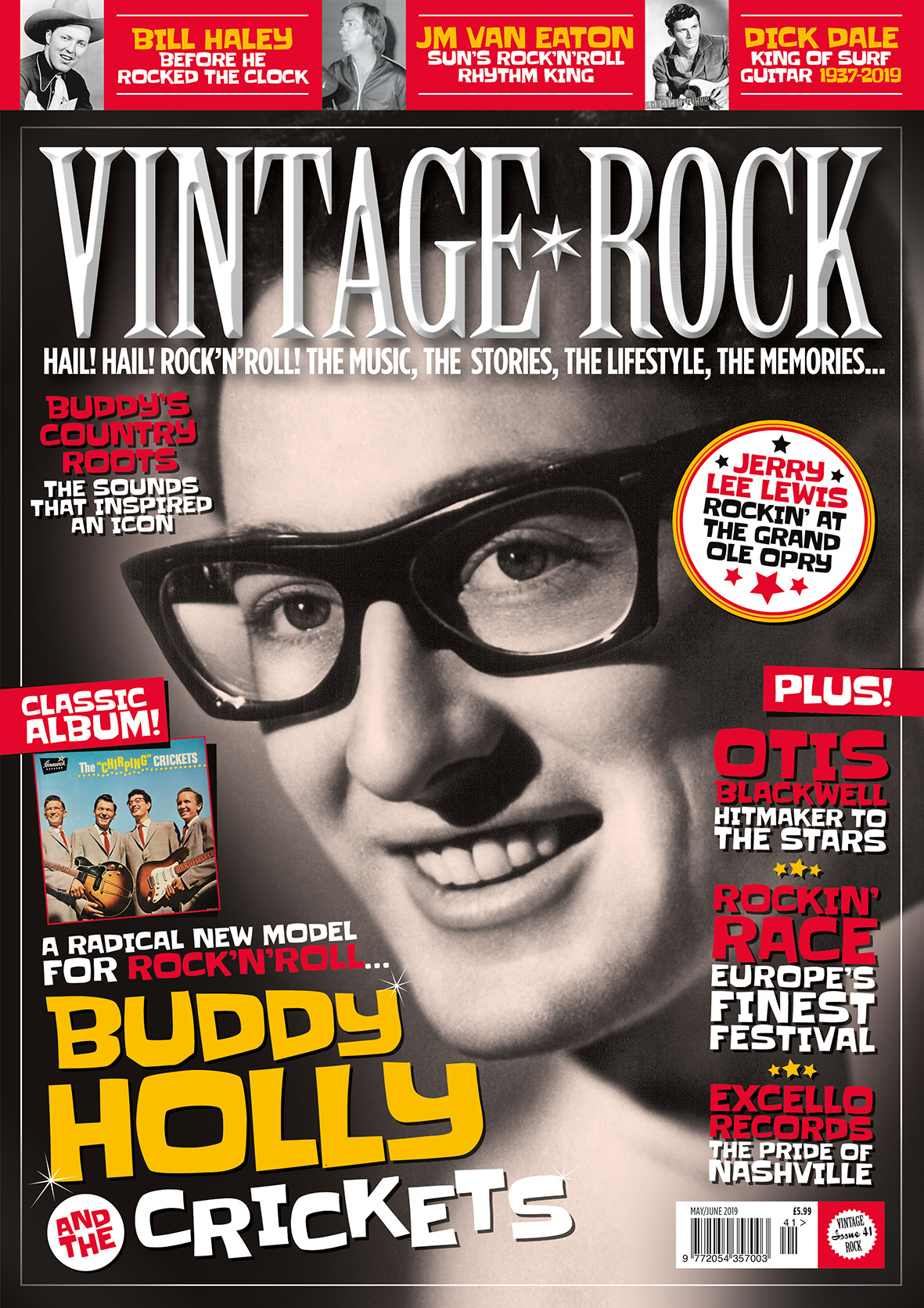 Buddy Holly And The Crickets!
It's a red hot triple header for issue 41 of Vintage Rock, featuring Buddy Holly, Bill Haley, and recently departed 'King Of The Surf Guitar' Dick Dale.
In the 60th anniversary year of Buddy Holly's tragic death, we examine The Crickets' game-changing debut album The Chirping Crickets and discover how Buddy and his friends drew out the blueprint for rock'n'roll – plus we investigate the early influences behind Buddy's sound.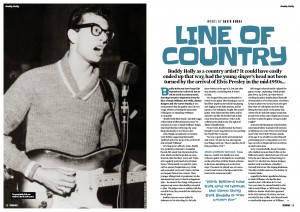 Jack Watkins heads off down the trail to seek out Bill Haley's humble beginnings as a purveyor of country and western music and traces his steady route to rock, while Bill Dahl celebrates the untouchable career of surf-guitar hero Dick Dale – a true pioneer.
Also inside, we chat to Sun Records' house drummer JM Van Eaton about keeping rhythm for the greats, tell the story of Nashville's finest record label, Excello, and offer up the best of the songs written by hitmaker-to-the-stars, Otis Blackwell.
This issue's current artists are Nick Waterhouse and Haney's Big House – both currently causing a stir – plus there's all of the usual news, reviews and rock'n'roll tidbits to enjoy!