Soundtrack Of My Life – Dion
By Vintage Rock | March 3, 2021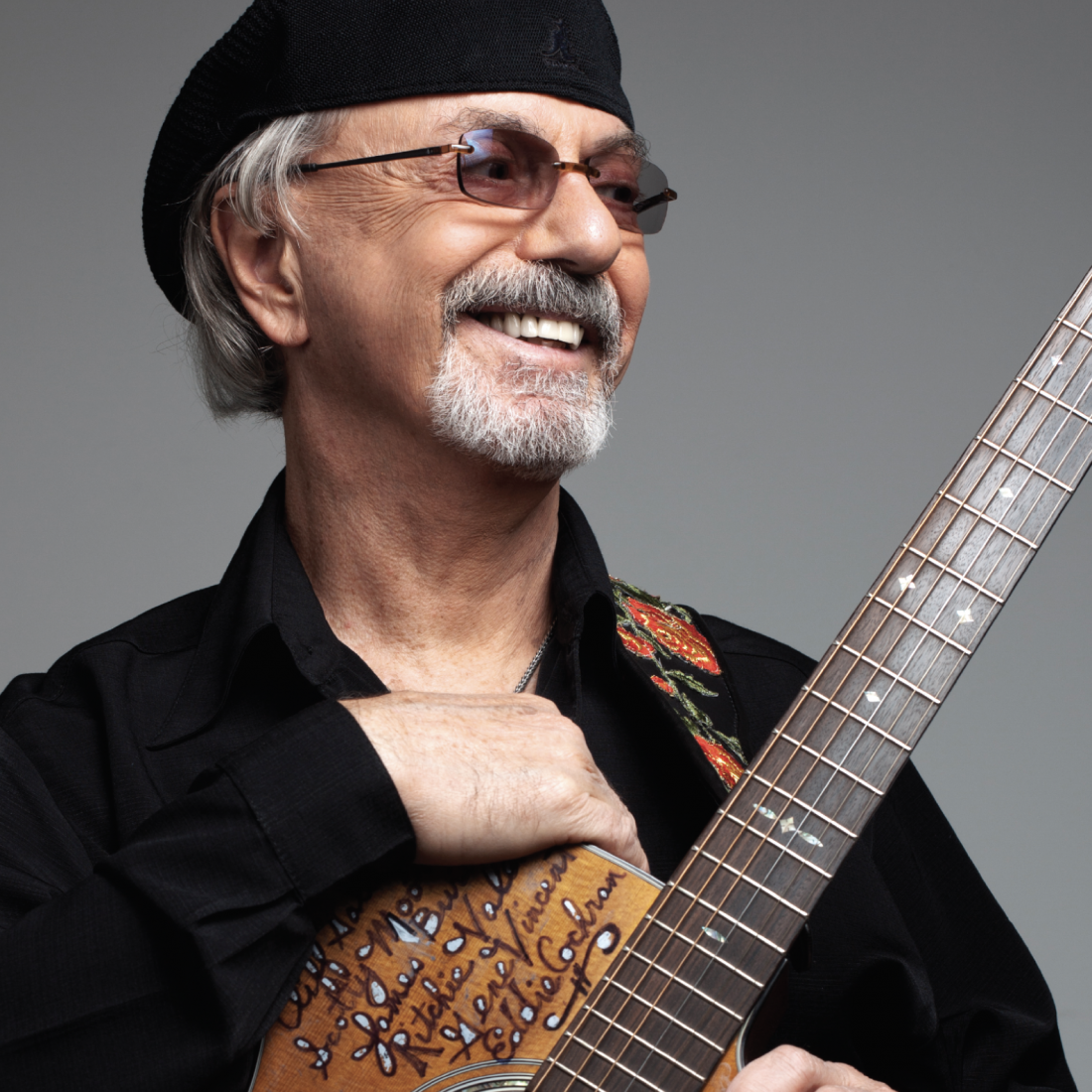 If you're after any indication of the esteem in which Dion is held in rock circles, you only need to take a look at the contributors to his last studio album, Blues With Friends. The A-list roll-call is extraordinary – Bruce Springsteen, Paul Simon, Van Morrison, Jeff Beck, Joe Bonamassa, Brian Setzer and ZZ Top's Billy Gibbons to name just a handful. Oh, and Bob Dylan has written the sleevenotes… 
After Bonamassa jumped on the track Blues Comin' On upon hearing it at Dion's house, it planted the seed that a whole album of collaborations could work. "The thought entered my mind, 'man you're limited when it comes to making a record', not as a songwriter, but perhaps in a sense of where songs could go," Dion explains. "With that, I went to Billy Gibbons and we worked on Bam Bang Boom – Billy's like John Lee Hooker on steroids. It was like casting players for these mini three- or four-minute movies. Most of it was done in person, although I had to send a ballad to Jeff Beck, as he was in the UK – he's got magic in his hands. Jeff's the gold standard and can make me cry with his playing. The blues is a community. We play together, we listen together, we travel together. You're never alone with the blues."
Hank Williams – Honky Tonk Blues, 1952
I was 12 when I first heard this. The way Hank committed to the song is amazing. He's right in the pocket and lands on every beat perfectly. Hank taught me how to physically, mentally, emotionally and spiritually commit to a song. It's like his voice is a drone, a riveting gun coming at you. At the end of each sentence, he'll just rip the word off with his mouth. I just never got over it. This is about the prodigal son who wants to go out and experience life, then he comes running back for his father's love. 
Jimmy Reed – Baby What You Want Me To Do, 1959
The feel and groove of this is just unbelievable, it doesn't fool around. The Rolling Stones would take a Jimmy Reed song like this and listen to it for a whole week to find out where the drums and bass are placed, how they meshed. They studied those songs like they were going to college and wanted to get 150 on the test. That's what makes the Stones so great. A lot of kids today know how to rock, but they don't know how to roll. Jimmy Reed can teach you how to roll. 
Fats Domino – All By Myself, 1955
One of the great feelgood songs. I learned how to be a rhythm singer by listening to the saxophone player on All By Myself. None of the singers on my list here can be considered crooners, they're all in the pocket. When me and Van Morrison meet up, this is exactly what we talk about – how we both want to sound like a sax player. I wanna groove and smear the notes – I just do it with words, that's all. It comes naturally to me, it's totally instinctive. You can't learn that kind of stuff.
Robert Johnson – Crossroad Blues, 1936
The naked cry of the human heart wanting to be in union with God. A mesmerising guitar arrangement. What the hell is Johnson doing here? I was the first rock'n'roller signed to Columbia Records, before Dylan and Springsteen. Columbia's John Hammond Snr called me in to his office one day; I was sitting on a piano bench with Aretha Franklin, we were playing my song Kickin' Child. John told me that I had a flair for the blues. That day, he played  Johnson's Preachin' Blues to me and I've never been the same since.
Bob Dylan – Girl from the North Country, 1963
I'm going with the version from The  Freewheelin' Bob Dylan album rather than the one on Nashville Skyline. Less is more. The guitar sets such a mood. It's a beautiful song about longing and caring; a song about a girl who was his true love. It still sounds like she's got a piece of his heart. I think Bob Dylan's a genius, the best writer of the 20th century and beyond. This is just one of the many classics of his. Dylan's a prophet, like someone from the Old Testament. His songs laser in on truth.
Van Morrison – Into The Mystic, 1970
This song from Van's Moondance album is about the transcendent. It's not about me and you – it's about me and you and something else. It's very mysterious, spiritual, a mystical union if you like. A deep desire to not just go from sensation to sensation but wanting to have a relationship. I did a song with Van on my new album and I tell you, you haven't lived until you go into the studio with Van Morrison! He's my wife's favourite singer. I've finally impressed her after 57 years!
Bruce Springsteen – Hungry Heart, 1980
I've become more and more of a Bruce Springsteen fan over the years. I love the way he's grown and the way he thinks. He really tries to break through people's cynicism. When I say rock'n'roll has always been religious, I see it here. St Thomas Aquinas said that if you don't have God in your life, you'll want to fill it up with the four substitutes – wealth, pleasure, power and honour. It will never satisfy the deep longing of your soul, that's the hungry heart, it will never be enough. 
Bob Dylan – Like A Rolling Stone, 1965
I find this song very Biblical. I don't know about how anybody else interprets it but, "how does it feel to be on your own, like a rolling stone?" It feels great! What Bob's talking about here is somebody who's not attached to winning anybody's approval, not trying to live up to anyone's expectations, manipulating anybody or feeling obligated to anybody. That's true, authentic freedom. Not in drugs, or turning your amp up to 12 and telling everybody to go and f**k themselves. That's not freedom. 
Bob Seger & The Silver Bullet Band – The Fire Down Below, 1976
I didn't know if I was going to pick Bob's track Against The Wind, but I went for this instead. This is a song that's strong with lust. It's a blues-rock song full of passion. The piano is in this drone mode here. It's a song about the streets, about prostitution, the John and the trick. It's not love. The guitar is so strong, it provides that sense of urgency, it really brings out that passion. When I see God face to face, I'll ask "why did you make the sexual urge so strong?"
Bruce Springsteen – If I Should Fall Behind, 1992
This is a song that's all about commitment and true love, a union to the end. Basically, it's saying that love is not a feeling, it's a choice, an act of your will. You choose to love. When somebody's going through a hard time, when somebody's sick, you choose to help them. It's about patience, courage, wisdom and honesty. It's a covenant, rather than a contract as in the previous Bob Seger song. It's giving of yourself, a sacred family bond. A stunningly beautiful love song.