Marty Wilde: Keep On Running
By Vintage Rock | January 5, 2021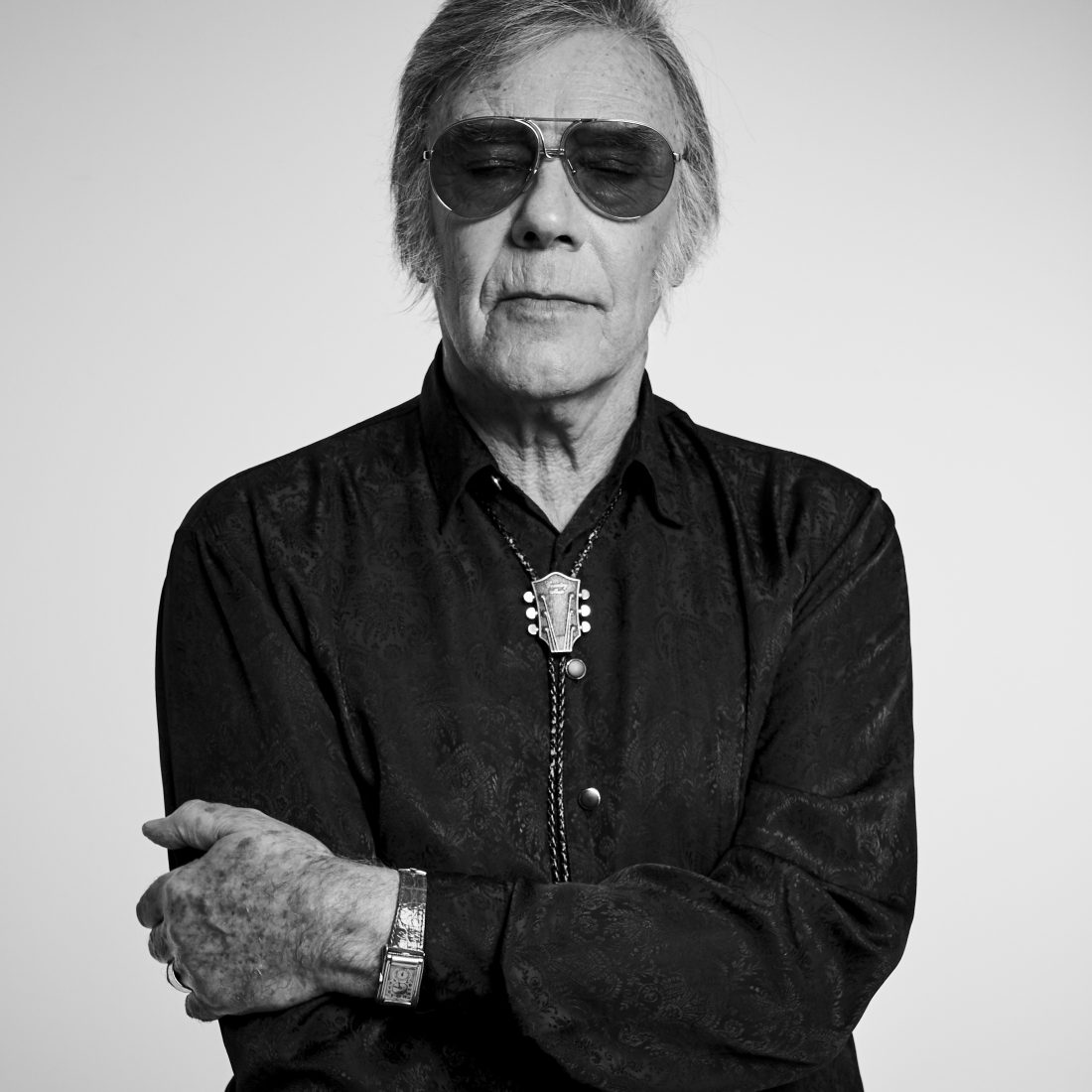 It's taken him more than 60 years, but Marty Wilde is finally releasing an album of entirely self-penned material. Steve O'Brien talks to the singer about his current health woes and his enduring love of rock'n'roll…
"I don't know what it is, but I'm in trouble." Those were the panic-triggering words that greeted Marty Wilde Jr when he answered his mobile one day last April. His father, Jr soon discovered, had regained consciousness on his bedroom floor with no memory of how he got there. There, bloodied, bruised and unable to pick himself up, he just about managed to call his youngest son.
"He's just 10 minutes away, so I just lay on the floor until he came," Marty Sr tells Vintage Rock, three months after that terrifying collapse. After being rushed to hospital, doctors diagnosed atrial fibrillation, which, in simple terms, is an irregular, sometimes overly fast heartbeat. It means the octogenarian crooner now has a pacemaker to keep his old ticker in check.
"I'm a little breathless to what I used to be, so I've got to be careful," Marty Wilde tells us down the blower from his home in Hertfordshire. "Other than that, I feel great – mind-wise I'm sharp, which is the important thing when you get to my age. I'm very fortunate to have got this far. Especially with what's going on at the moment."
Vintage Rock can testify to the pin sharpness of Marty Wilde's mind. He may now be in the pacemaker club and occasionally, with a resigned sigh, reference his age (he turned 81 in April), but this is a man whose musical passions burn as fiercely as they did when he was a kid. As Vintage Rock calls, it turns out we've interrupted a Sun Records marathon.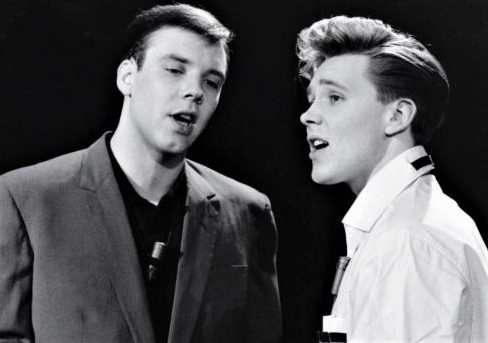 "I was just listening to Jerry Lee Lewis," he enthuses (it turns out the record was Breathless, which is rather apt). "I thought I'd start listening to my Sun records and get that old feeling back again – Sun always gets me in that rock and roll mood."
Marty Wilde MBE could be excused for kicking back and revelling in retirement, but that's clearly not his style. For some time, Marty had been eager to scratch a creative itch, that, for all his six decades in music, he'd never recorded an album of entirely self-penned material. While many of the smashes that had made his name in the late 50s and early 60s – Endless Sleep, Donna, A Teenager In Love, Sea Of Love – were covers, he's been even more prolific as a songwriter, having written or co-written such chart barnstormers as Kids In America and You Keep Me Hangin' On (for daughter Kim), Ice In The Sun (Status Quo) and Peter Shelley's 1975 hit Love Me Love My Dog.
This latest release then, is, in Marty's words, "the album I've always wanted to write." Fifteen songs, some old, some new, feature on Running Together, and showcase the sheer genre-spanning array of music that Wilde loves, from the joyous singalong pop of its title track through the old-time rock'n'roll of Rockabilly Dreams to the Kinks-like whimsy of Hannibal. "I hadn't really concentrated on my songwriting as much as I should have done over the years," he tells us, "and I thought, 'well now you're getting to that age, why don't you concentrate and try to come up with some new songs?'"
One of the most significant spurs in getting Wilde back into the writing game was the reaction to a new song he'd been slowly weaving into his live sets. Eddie is a touching tribute to the great Eddie Cochran. Marty originally demoed it five years back, but felt he hadn't quite nailed it. Then, a couple of years ago, he returned to the track, alongside songwriter son Ricky. "It got a very good reaction," he says, "and that encouraged me even further to write songs."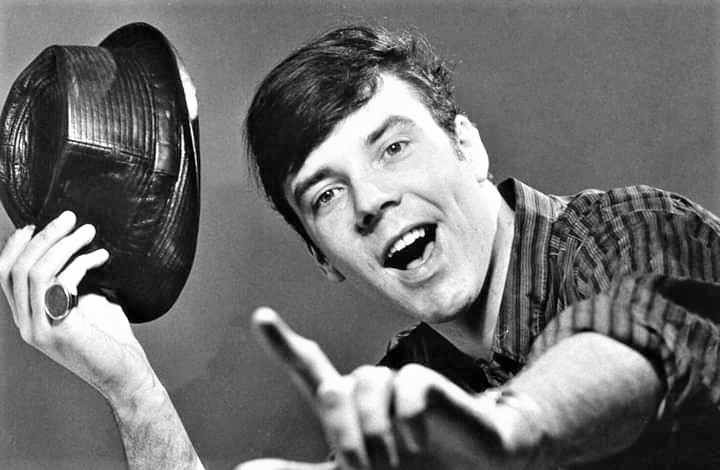 Aside from writing all the tracks on the new LP, Wilde was keen to put out an album he had 100% creative control over.
"I wanted to produce it, arrange it…" he stresses. "I know it sounds arrogant, but I needed total control. I just went into the studio and did what I wanted. I loved every damn minute of it. It was two years that I'll never forget."
Some of the older songs on the LP were written for other people and never recorded by Marty himself. Others, he had started decades ago and never finished.
"I had a reggae song which was written in the 60s called So Light. I always liked the hook. It just had that hook, so I thought, 'get a verse to it and maybe a middle-eight or whatever, and finish the damn thing'."
One number that was always destined to be on the tracklist is the smoochy So Wide Awake (The Wedding Song). Co-written with son Ricky, it had become, over the years, something of a family favourite.
"It's the sort of song you'd put on at a wedding," he says. "I'd always had a soft spot for it, as myself and [daughter] Roxanne and my grandchildren sung it at Kim's wedding and also at Ricky's. It's unusual, I don't think many people would put a wedding song on an album, but I could do what the hell I wanted!"
Wilde also fancied putting his own spin on No.6-charting Love Me Love My Dog ("I love Peter Shelley's version, don't get me wrong, but I wanted to do it modern and up-to-date"), as well as Cambodia, his 1981 Top 20 co-write for daughter Kim. "I was proud of Cambodia, but I thought, okay, we'll do it much slower, more like a ballad," he says.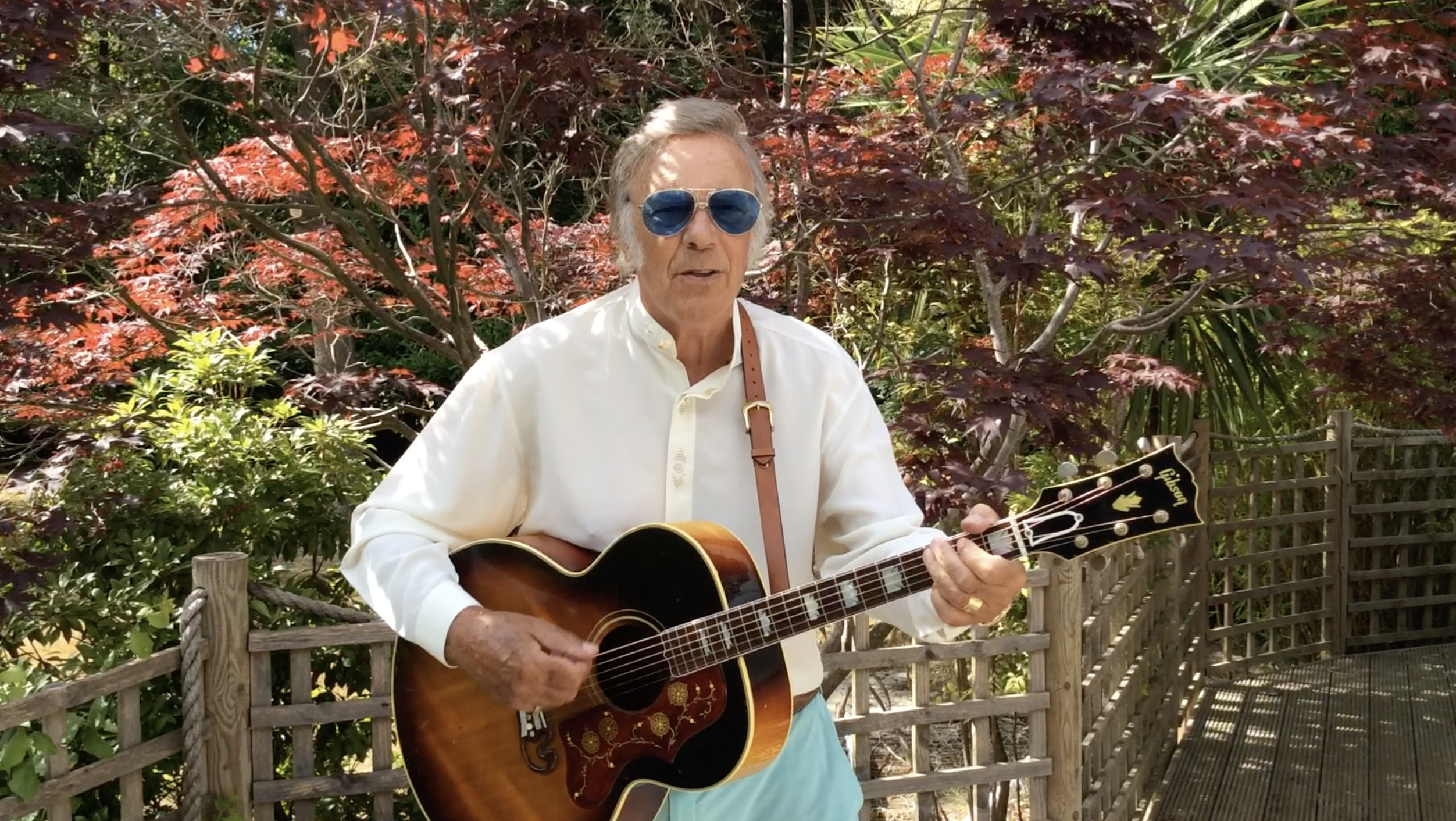 Kim, naturally, guests on the album, on the nostalgically-driven 60s World ("I could have called it 50s World, but that's all been done to death," he laughs), but it's Marty's other daughter, 41-year-old Roxanne (named after the Police song, at teenage Kim's suggestion) whose vocals grace five of the songs on Running Together. Originally a member of the short-lived pop combo Dimestars and more recently a backing vocalist to her older sis, it's clear that Wilde has conceived this album as much as a showcase for his second daughter's stellar singing skills as for his own songwriting.
"I wanted her to perform the songs that needed that special woman's touch," he says. "When you're writing for a woman, it's a different feeling entirely. I never set out to write songs for Roxanne, it just happened in a very natural way."
Having been unveiled on last year's Dreamboats & Petticoats compilation, it's Eddie that is arguably the album's highlight. For an LP that's generally bright-eyed and sunny-hearted, it's an agonisingly poignant closer ("I still hear it, I still hear it/ Oh, I know those songs so well/ There was no one quite like you Eddie I know/ The legends couldn't tell"). The song fades out with an eerie two-minute clip of Marty and Eddie chatting together on Jack Good's Boy Meets Girls show from 1960.
"We put on the original version of it, then we found out there was a much clearer version," he says. "So on this latest one, when he's talking to me, it isn't so muffled. Eddie was so in advance of his time, the song says it all – it was too sad and too soon."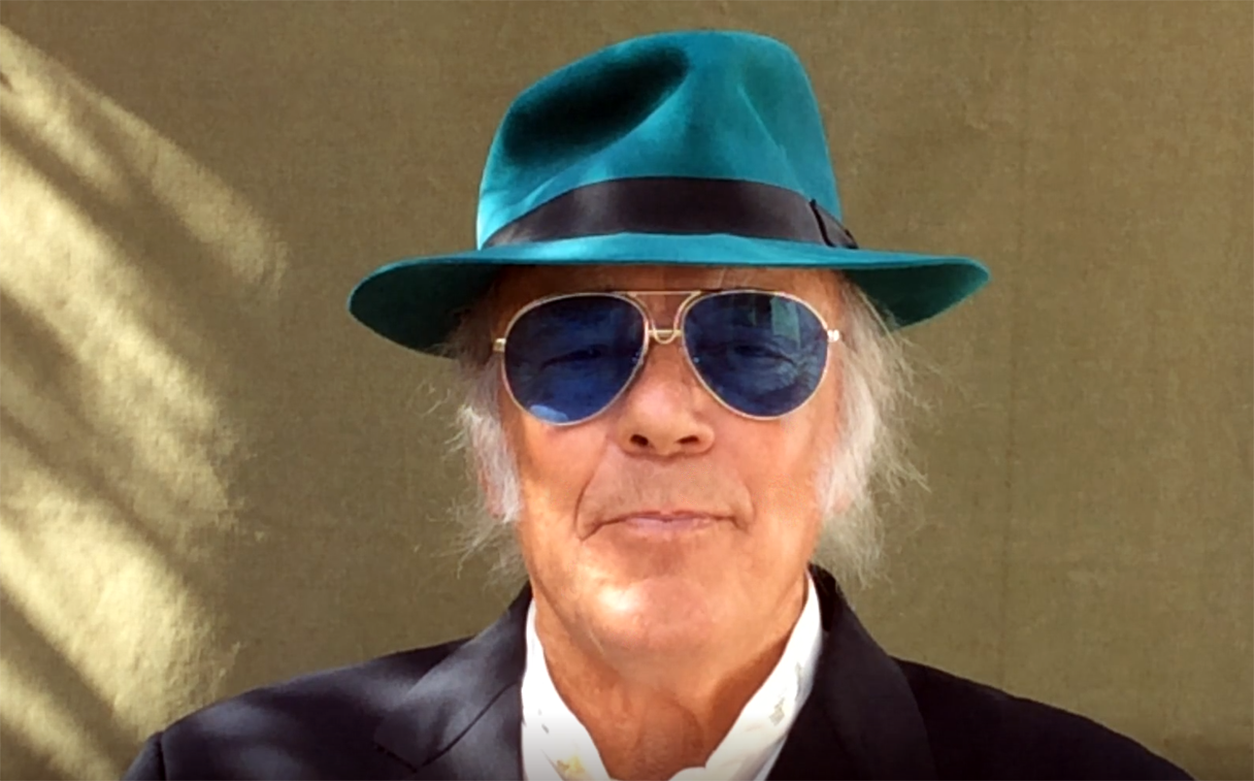 Eddie is, Wilde says, a song that he loves to perform live, confessing it's "an emotional part of the show for me – I go into quite a deep state when I sing that because all the memories come back." Sadly, performing Eddie on stage isn't something that's going to happen for a while. At the beginning of the year, Wilde had dozens of gigs set for 2020. Then Covid-19 happened.
"All my dates have been moved to next year," he says. "Thankfully, they still want me to do them. Sometimes, if you lose a date, you don't know if you're going to get it back. But they have asked me to come back, if Covid-19 will allow it. I can't wait. Eden Kane and Mark Wynter are old friends, and I've got Roxanne on the tour so it'll be like a holiday really. I love singing those old songs. I mean, it's a bit crazy an 81-year-old singing about teenagers in love, but what it means to people, you can't be critical about it. When you get to my age, I shouldn't really be paid, I should give all the money back, because they're giving more to me!"
Blessedly, there's no doctor's note banning Wilde from performing live. When we talk in mid-July he's a few weeks away from a trip to Harley Street, where the men in white coats will be firing electric shocks into his heart. It sounds… nasty. Do his current health problems trouble him much? "I get a bit worried sometimes but, by and large, I just get on with life," he says. "Other people have much worse things to worry about."
Despite the years under his belt and his health wobbles, Marty has no plans to slow down. As well as 2021's tour dates, he plans to pen more songs for Roxanne, with an aim to put out a full album. And there's also a good-time rock'n'roll banger to finish. 
"It's called When Boogie Was King," he reveals. "It's forming in my mind and gradually it'll take shape. I definitely want to do one more rock'n'roll song, but in my style, not the usual 12-bar blues. It'll be different."
Though he may feel it's "a bit crazy" to be singing about teenagers in love at the ripe old age of 81, there are, right now, teenagers in love who don't have the giddy enthusiasm and joie de vivre of Marty Wilde. "I love music so much," he says when asked what keeps him going. "I'm so passionate about what I do, and as I've got older, it has focused me on what joy rock'n'roll and music has given to me. All I'm trying to do is to get that out to people."
The Kim & I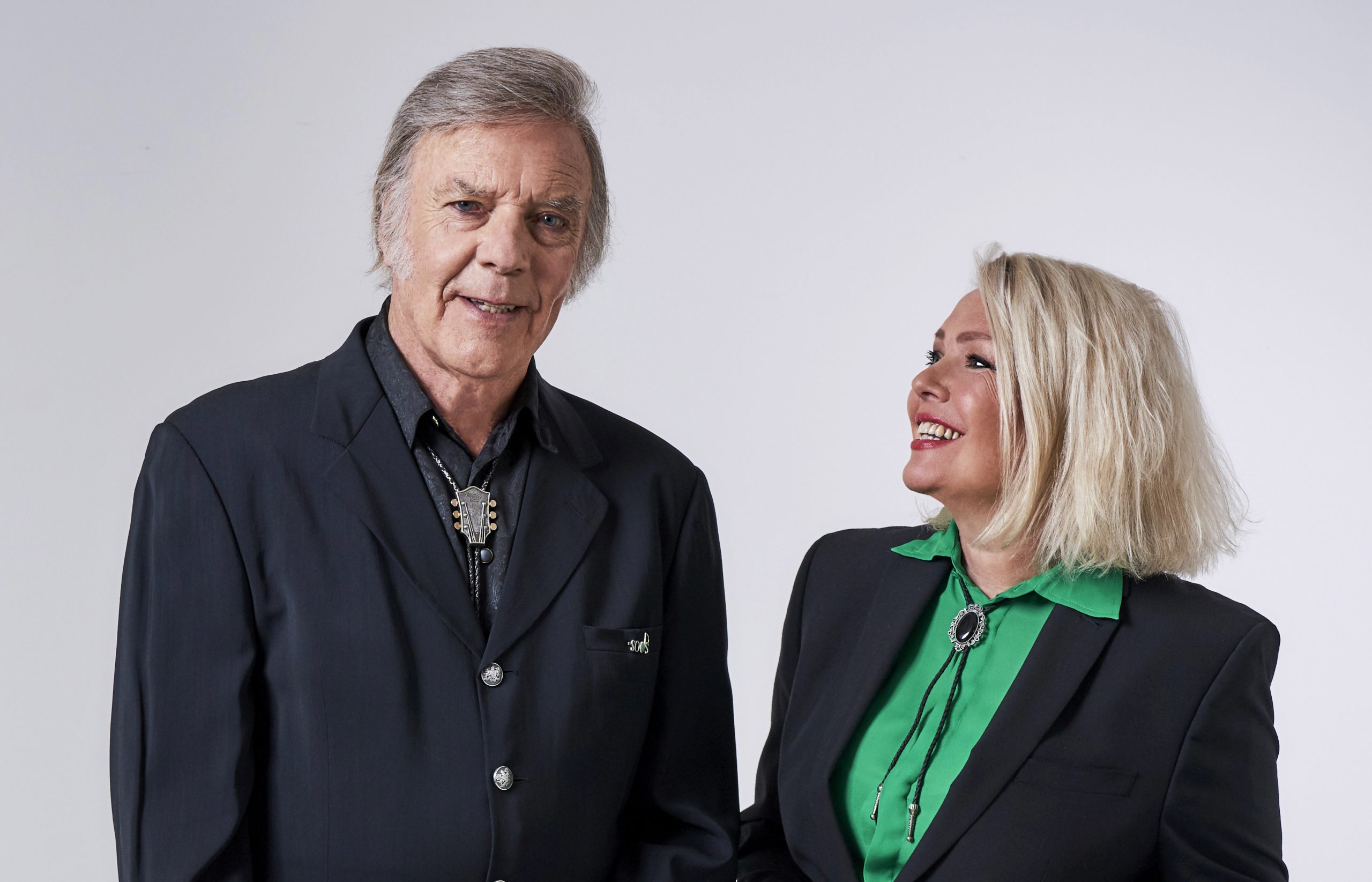 Steve Harnell chats to Kim Wilde about her latest collaboration with dad…
Was the Running Together album always conceived as a family affair, or did the collaborations happen spontaneously?
The album developed spontaneously as dad wrote the songs over a few recent years – it was an album that he wanted to gift to his family and fans. It became a journey through his songwriting years, old songs he wanted to revisit, new ones that kept pouring out of him. The collaborations with Ricky, Roxanne and myself happened spontaneously, too. Music has always been like a second language in our family. The album title, Running Together, is in recognition of some amazing music collaborations we've all shared together over the years – a joyful expression of our passion for music.
60s World includes nods to Phil Spector and The Beach Boys. Do you still listen to a lot of music from that era, and did your dad influence your music taste growing up? 
Dad was always buying records, playing them at home and sharing his enthusiasm for great music. I remember him playing Pet Sounds over and over, as well as all the Beatles albums, plenty of Motown including Diana Ross and the Supremes, as well as Phil Spector's Wall Of Sound records, especially The Ronettes. As Ricky and I grew up, dad's collection became more and more eclectic, everything from Tchaikovsky to Kraftwerk.
Marty wrote many of your early hits. Did he sing on the original demos?
I don't recall dad singing any of my demos, although if he was writing songs with Ricky he would often pick up his guitar and sing the song to me. I recall him doing that with the Ivor Novello-nominated Four Letter Word, which was a big success for me in 1988.
You and Marty recorded a brilliant cover of Fleet Foxes' White Winter Hymnal on Wilde Winter Songbook and have duetted on Sorry Seems To Be The Hardest Word. Is there a natural harmony that comes about when you sing with your dad?
Harmonies came easily to me, as both my parents would always pick harmonies to songs on the radio, or music being played at home. Dad's father, Reginald Smith, did exactly the same when my father was growing up. Dad is always looking to find a counter-melody, or unusual harmony to complement a song. The rest of us have naturally done the same over our music careers, too.
It must have been nice to be able to continue being creative over these difficult past few months…
We are so excited about the release of the Running Together album this year. Dad's songs are life-affirming, joyful and full of beautiful melody and lyrics, a real tonic as we emerge slowly from this awful time.