Buddy Holly: Country boy
By Vintage Rock | September 26, 2022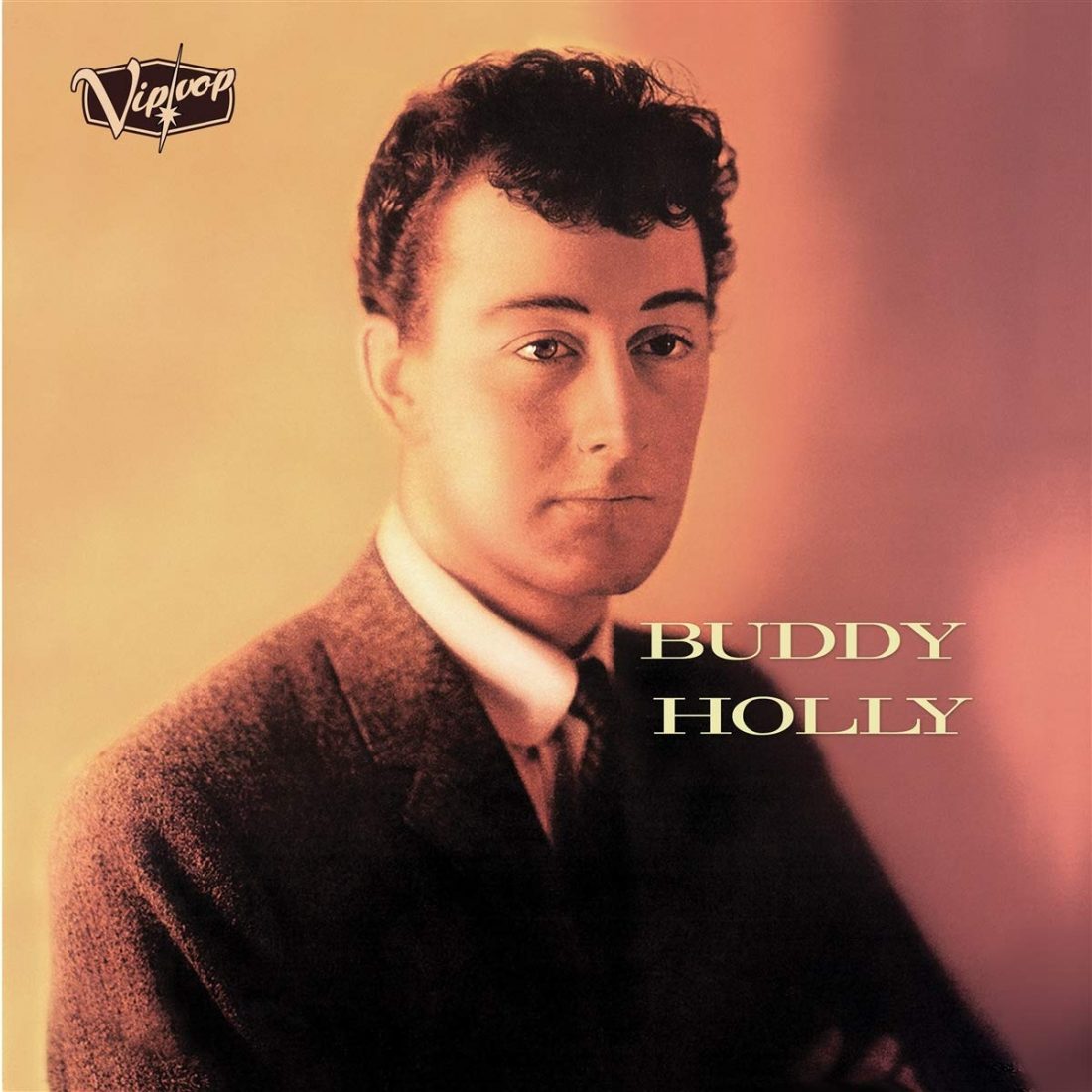 Buddy Holly as a country artist? It could have easily ended up that way, had the young singer's head not been turned by the arrival of Elvis Presley in the mid-1950s… By David Burke
Buddy Holly may have forged his reputation in rock'n'roll, but he cut his teeth in country music, drawing formative inspiration from the likes of Hank Williams, Bob Wills, Jimmie Rodgers and The Carter Family. It was an inspiration that he grafted onto his own songs, whether evincing the harmonies of bluegrass or mimicking Williams' vocal quirks.
"Buddy really liked Hank," said Bill Griggs of the Buddy Holly Memorial Society. "If you listen to some of Hank Williams' things, Hank had that kind of hiccup, the same thing that Buddy is now known for."
John Waugh, an authority on country, went further, suggesting that Buddy "grabbed and never let go of the rock'n'roll side of Hank Williams".
Growing up in Lubbock, Texas, Buddy was perfectly positioned to assimilate the red dirt sound that characterised the state. Much of what he picked up came from his older brothers, Larry and Travis, who regularly performed at local talent shows. When Buddy was just five years old, his parents bought him a toy violin and persuaded Larry and Travis to let him accompany them at one contest.
Their younger sibling's lack of proficiency on the instrument led Larry to hatch an ingenious plan – he smeared the strings with grease to suppress any noise when Buddy pretended to play. The judges were so smitten with the cute kid's brio, they awarded the Holley boys the $5 prize.
Buddy's nascent career stalled in deference to his schooling. He did take piano lessons at the age of 11, but quit after nine months, concluding that it wasn't for him.
"He dropped the piano and decided to switch to the guitar after listening to one of his fellow pupils on the school bus playing and singing on the daily journey, and his parents, ever-indulgent, bought him a steel guitar. That didn't suit him either, and he asked for one like his brother had; it duly came from the pawnshop," writes John Gribbin in Not Fade Away: The Life And Music Of Buddy Holly.
From Travis, Buddy learned the basics – though it wasn't long before he was teaching the World War II veteran.
"He was a quick study and learned fast," said Travis. "In fact, he was showing me new things. He'd say, 'There's another chord that goes there, Trav'."
John Gribbin recalls, "From then on… Buddy was hardly ever seen without a guitar in his hands. He would play on the school bus with his friends, at home in his room, and sitting out on the front steps. The music he played was, of course, country and western, the big sound of the 1940s in the American South."
Bill Griggs reckoned Buddy "played the guitar wrong", explaining: "Most people play down, up, down, up when they're stroking the guitar. Buddy played basically downstrokes in a lot of his music. Therefore, he had to play twice as fast, but it also gave him what we call rhythm lead. He kept hitting the bass chord on the guitar first. That's why he had that unique sound that people even today cannot duplicate, because you have to play the guitar wrong to make it right!"
At Roosevelt Elementary School Buddy entertained fellow students with versions of Bill Monroe's Gotta Travel On and Hank Snow's My Two Timin' Woman. Buddy, at the age of 12, actually recorded himself performing Snow's composition on a wire tape recorder a friend had borrowed from an electronics store.
Snow was a Nashville-based Canadian who chalked up more than 85 hits on the Billboard country charts between 1950 and 1980, the most famous of them being I'm Movin' On. His idol was Jimmie Rodgers, another early touchstone of Buddy's, variously known as The Singing Brakeman, The Blue Yodeller and even The Father Of Country Music.
Arguably, the latter appellation belongs to Hank Williams, who had his first smash in 1947 with Move It On Over. Two years later, he entered Buddy's orbit with Lovesick Blues, a Cliff Friend/Irving Mills two-hander which first appeared in the 1922 musical, Oh, Ernest, and was recorded by Rex Griffin, who himself made a considerable impression on Williams. Lovesick Blues and other Williams tracks could be heard on Lubbock's live radio broadcasts – the Louisiana Hayride on KWKH and the Grand Ole Opry on WSM.
"Buddy was fascinated by the Hank Williams sound, which involved a semi-yodelling style that stretched and bent individual syllables of words over several notes, and tried to copy it," claims John Gribbin. "Williams wrote songs from the heart, drawing on his personal life and speaking directly to his audience, rather than simply performing someone else's message. The fact that so many of his songs dealt in a plaintive or wistful fashion with lost or unrequited love simply made them more appealing to teenagers."
1949 was also the year in which Buddy met his first proper collaborator in Bob Montgomery. The pair were at JT Hutchinson Junior High School together.
"When we started out, Buddy played banjo and mandolin," said Montgomery. "There were a lot of duet harmony records we liked, bluegrass stuff. We started playing those songs in school talent shows and we eventually had our own little radio show on KDAV."
Bill Monroe And His Bluegrass Boys developed the definitive bluegrass style – a completely acoustic stringed ensemble playing hard and fast around a shared microphone – between 1946 and 1948, when banjo virtuoso Earl Scruggs and singer-guitarist Lester Flatt were among the lineup. Scruggs and Flatt left in 1948, to establish their own equally seminal outfit, The Foggy Mountain Boys.
Buddy and Bob also had a fondness for country duos, particularly the close harmonies of The Louvin Brothers, alias Ira and Charlie Loudermilk. The Louvins infused their brand of country with fire-and-brimstone gospel, enjoying their greatest period of success from the late 1950s through to the early 60s, when Charlie, weary of Ira's drinking and abusive behaviour, walked away. Tragically, Ira died in a traffic accident in 1965.
Other important figures in Buddy's artistic evolution were Bob Wills – whom he saw live in Lubbock in 1955, shaking his hand backstage – and The Carter Family.
Wills was the self-styled King Of Western Swing, a form that fused jazz with country to create a dance style. Wills' halcyon period was in the 1940s, when, with his group The Texas Playboys, he gained national popularity with Steel Guitar Rag, New San Antonio Rose and Stars And Stripes On Iwo Jima. 
The Carter Family, the first vocal combo to become country music stars in the 1930s, left an indelible impression on the American cultural landscape with Wabash Cannonball, Can The Circle Be Unbroken, Wildwood Flower and Keep On The Sunny Side.
Buddy and Bob, musical allies, practised every spare minute they had. And when they weren't practising,
they were tuning into the airwaves, still listening to country mostly, but also rhythm and blues. Buddy and Bob performed whenever the opportunity presented itself, which it did on parents' evening at Hutchinson High.
In John Gribbin's account of the gig, "The staid adult members of the audience were shocked when the two teenagers chose to perform the song Too Old To Cut The Mustard, which they dedicated, tongue in cheek, to their teachers. A Bill Carlisle song, it recounts how, when the singer was young, he had to 'fight the girls off with a stick', but that now they say he makes them sick, because he's 'too old to cut the mustard'."
In 1953, a year after making the transition to Thomas S Lubbock High School, Buddy teamed up with a young carpenter's assistant, Jack Neal. The pair secured a slot on all-country station KDAV, booked on the say-so of country-loving DJ Ben Hall.

He had first encountered a 16-year-old Buddy at KSEL, when the youth showed up at the studio unannounced and tried to talk his way on air. He didn't succeed on that occasion, but Hall was impressed enough by his chutzpah to use Buddy as part of his backing band live.
Buddy and Jack made their KDAV debut on 4 November 1953, doing Your Cheatin' Heart, Got You On My Mind,
I Couldn't Keep From Cryin' and I Hear The Lord Callin' for Me (penned by Neal). Such was the positive impact of their appearance, they were offered a weekly half-hour programme, Buddy And Jack's Sunday Party, where other musicians such as Bob Montgomery, Don Guess and Sonny Curtis joined them.
In 1954, Bob replaced Jack as Buddy's foil on the show – which was renamed The Buddy And Bob Sunday Party – Jack having married and moved to New Mexico. Larry Welborn was drafted in as bass player for Buddy and Bobby, both on the radio show and on stage.
"We played a lot of country, and then rockabilly and later rock'n'roll," he remembered.
Whatever money Buddy and Bob earned, they ploughed back into recording demos, some at KDAV, but most at the Nesman Recording Studios in Wichita Falls. These recordings, with overdubs, were issued following Buddy's death in 1959.
"Quite frankly, the songs aren't very good," Bob Montgomery admitted on reflection. "Even when I was in music publishing, I never thought of passing them to other artists. I was doing the lead vocals, but the best thing about the tracks are Buddy Holly's harmonies. He was a great singer even then."
And then, in 1955, everything changed. And it was all because of a young gun from Memphis who was not only shaking up the charts, but was shaking up the world. Elvis Presley came to Lubbock in January as part of a bill promoted by KDAV and featuring Carl Perkins and Johnny Cash, none of them yet household names.
Buddy and Bob were the warm-up act, though Sonny Curtis sat in on fiddle.
"We played country, but when Elvis came along, Buddy fell in love with Elvis and we began to change. The next day we became Elvis clones," is Curtis' recollection.
Buddy's country apprenticeship was over. He morphed into a rock'n'roller. Bob Montgomery never lost his love of the genre though and went on to form his own music publishing company in Nashville, as well as producing the likes of Willie Nelson, Waylon Jennings and Marty Robbins.