Win an absolutely stunning Elvis book worth £245!
By Vintage Rock | September 17, 2019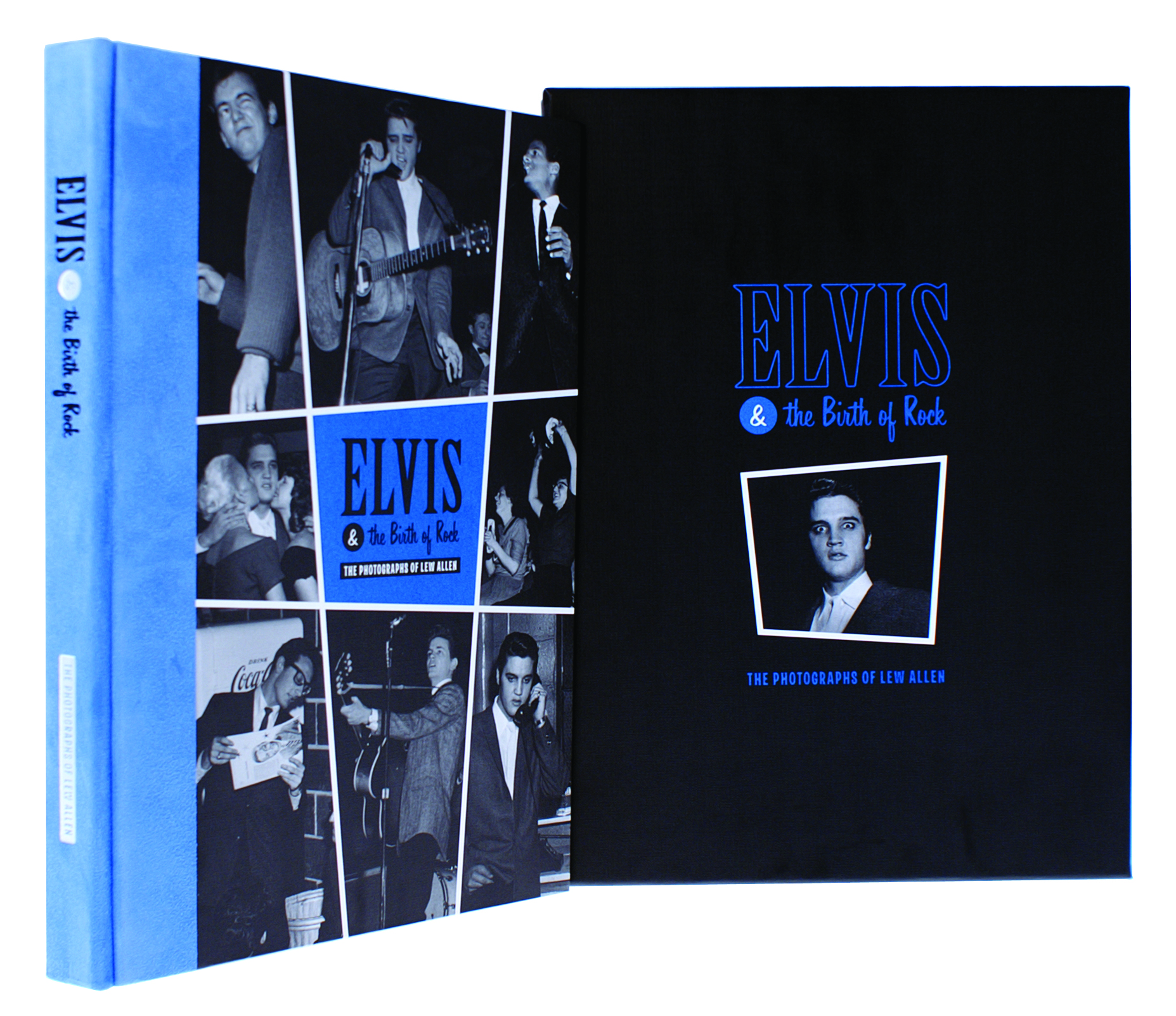 Win a copy of the stunning limited edition book Elvis & The Birth of Rock: The Photographs of Lew Allen!
Thanks to the generous folk over at Genesis Publications one lucky Vintage Rock reader could soon be the proud owner of a copy of their limited edition book, a signed copy of Elvis and the Birth of Rock: The Photography of Lew Allen by Lew Allen & Mike McCartney, worth £245!
Elvis & the Birth of Rock documents an extraordinary bygone era – an extraordinary time for music in the 50s where bus tours travelled the States, often presenting several legendary performers in a single billing, all seen through the eyes of photographer Lew Allen.
"Looking back, I realised that I had witnessed and captured the birth of rock'n'roll" – Lew Allen
This book contains precious moments such as Elvis Presley on stage and behind the scenes; Buddy Holly, playing and travelling; the Everly Brothers as headliners with their hit Wake Up Little Susie; Frankie Avalon primping in front of a mirror; Buddy Holly and Don Everly sharing private jokes; and Bobby Darin singing on stage and winking for Lew's camera. Quarter-bound in beautiful blue suede and signed by both Lew Allen and guest editor Mike McCartney, the book is a treasure for all fans of Elvis.
Genesis Publications is the world's leading publisher of signed, limited edition books. Specialising in music, for 45 yers Genesis has worked with artists such as Bowie, Clapton and Dylan to create uniquely personal books that reflect a lifetime of creativity.
How to enter
To be in with a chance of winning simple answers the following questions. Good luck!
In what year did Elvis Presley make his first appearance on the Louisana Hayride?
A) 1954
B) 1955
C) 1956