Vintage Rock Presents Roy Orbison is on sale now!
By Vintage Rock | September 7, 2017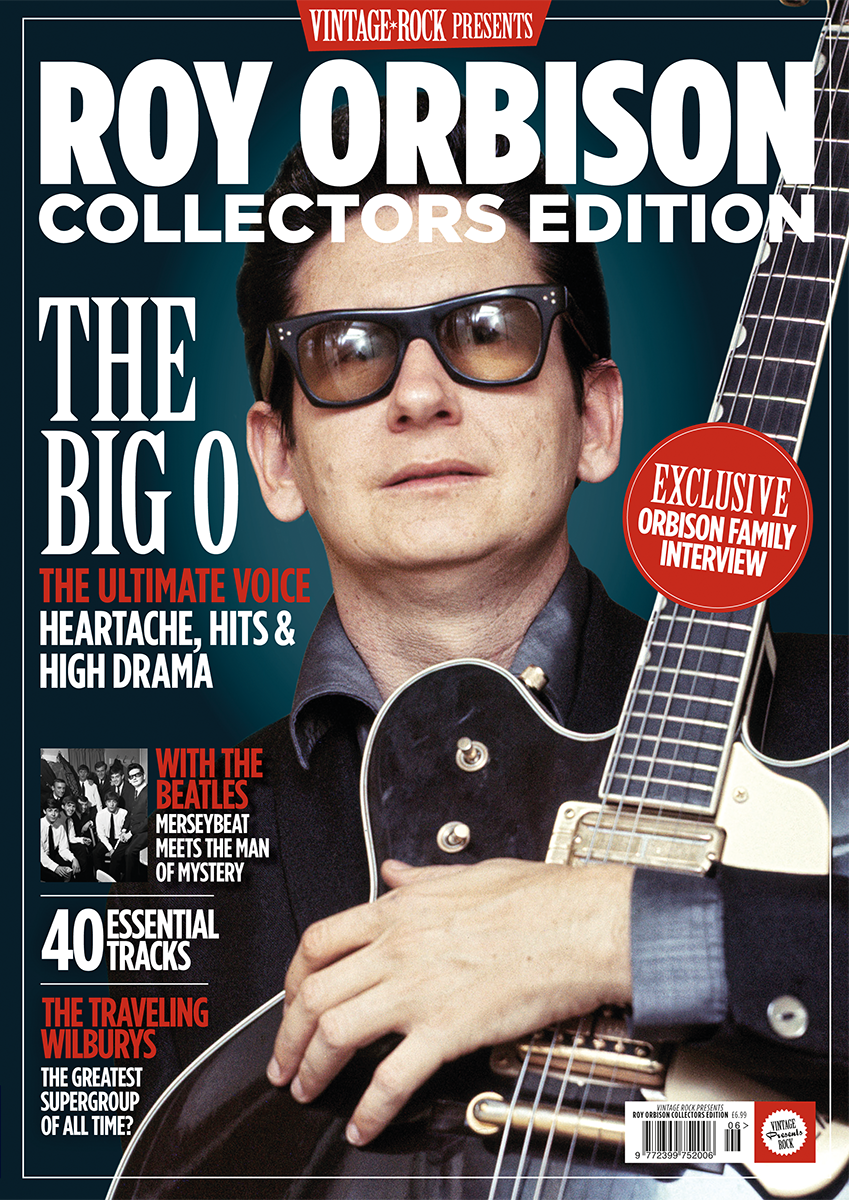 In this special edition 132-page magazine we pay tribute to Roy Orbison, fondly known as 'the Big O'.
Buy your copy here.
Digital copies available via Pocketmags.
We chart Orbison's exceptional career from his rise up the ranks as a young rockabilly signed to Sun Records, via his commercial breakthroughs at Monument and his tenure at MGM, through to the resurgence he enjoyed during his later years – crowned by his first top ten single in a quarter of a century.
We get to know the real man behind the sunglasses via in-depth interviews with Roy's sons – Alex and Roy Jr – and erstwhile band member Danny Thompson, we examine his vast array of musical influences from country and western pioneers to rhythm and blues and lush orchestration – plus, we take a detailed look at four of his classic albums from across the decades – Roy Orbison At The Rock House, Crying, Crying Softly Lonely One and Mystery Girl – and deliver our top 40 of Roy's essential tracks.
Further into the issue, there's features on his sole MGM movie The Fastest Guitar Alive, his astounding super group Traveling Wilburys – with Tom Petty, Bob Dylan, George Harrison and Jeff Lynne, and the many vinyl treasures on offer from rarities and curios to all-encompassing compilations.
On top of all that, we revisit Roy's early UK tour with The Beatles, remember his infamous television special – the Black And White Night – and find out about the upcoming celebratory album and tour in conjunction with the Royal Philharmonic Orchestra.
Enjoy the issue!