Vintage Rock writer John Howard pays tribute to Scotty Moore
By admin | June 30, 2016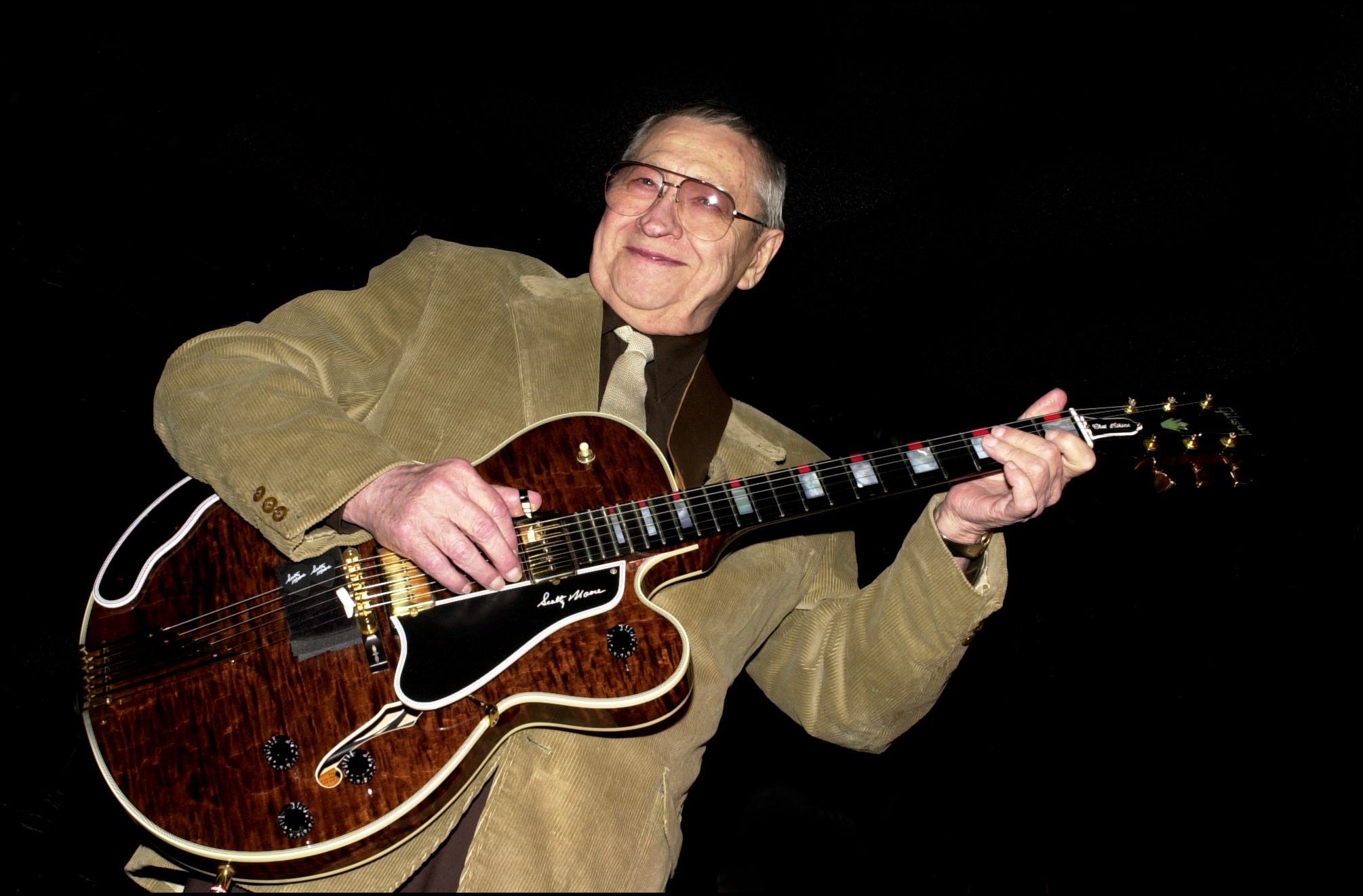 The guitar that changed the world has been silenced. Scotty Moore, Elvis Presley's legendary guitarist has died at 84.
Scotty, a semi-regular visitor to the UK, had been in poor health for most of this year.
Not only did he feature on Elvis Sun and RCA releases, he also appeared with the King on the 1968 televised Comeback Special, officially known as Singer Presents Elvis.
The Rock'n'Roll Hall of Famer was born Winfield Scott Moore on a farm near Gadsden, Tennessee and took up the guitar at the age of eight.
He lied about his age to join the US Navy at the age of 16 and on his return to civvy street, formed a country band Doug Poindexter and the Starlite Ramblers.who recorded at Sun Records in Memphis and included bassist Bill Black in the line-up.
Label boss Sam Phillips asked Scotty to audition a young singer who had cut some records privately at the studio, and had impressed his secretary with his voice.
Accordingly, on Sunday July 4 1954 Elvis turned up at Scotty's home and with Bill Black ran through some numbers successfully enough to warrant booking studio time in the evening of the following day.
It was at this session that Elvis' debut That's All Right (Mama), a rockabilly cover of a blues tune by Arthur "Big Boy" Crudup, backed by Elvis' take on bluegrass hero Bill Monroe's Blue Moon of Kentucky, were cut.
Purists point to this as the birth of rockabilly, with the classic line-up of acoustic guitar, electric guitar and bass, with Scotty setting the template for every rockabilly act that followed.
Scotty played on all 18 Elvis Sun recordings, toured with him, and continued to play on his records when his contract was sold to RCA. Until 1955 he acted as Elvis' manager.
He is said to have inspired the likes of George Harrison, Jeff Beck and Chris Isaak.
Rolling Stone Keith Richards has been quoted as saying: "All the kids wanted to be Elvis Presley. I wanted to be Scotty Moore."
When Elvis was drafted, Scotty set up Fernwood label, and engineered the hit Tragedy by Thomas Wayne. Subsequently, he supervised operations at Sun, but was fired by Sam Phillips in 1964 after he recorded an album of instrumentals of Elvis hits which he leased to major label Epic rather than Sun.
He last played with Elvis on the TV comeback show.
Unlike some, Scotty never shared in the fortunes Elvis, and manager Tom Parker made. He was paid a weekly salary of $200 when touring, and $100 when off the road. He did, however, become a successful studio engineer, working with some of the biggest names in the music industry.