Vintage Rock Magazine Elvis Anniversary Special Out Now!
By admin | February 24, 2014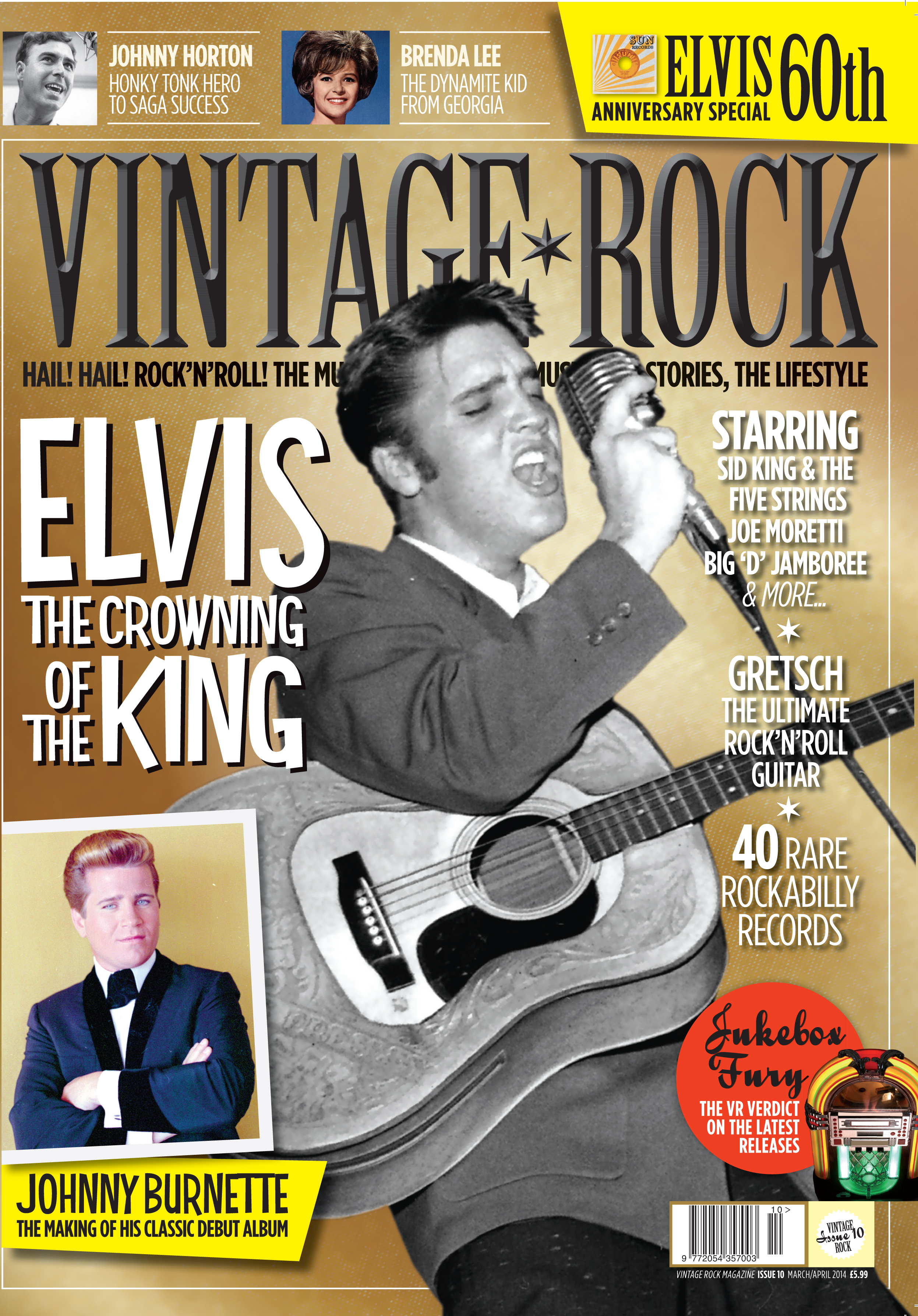 Vintage Rock 10 is out now. To find Vintage Rock near you simply visit our store finder.
Inside you'll find:
Issue 10 of Vintage Rock is our Elvis 60th anniversary Special! We tell the story of Elvis' first single That's All Right and explore the making of his first iconic major label album.
We also have more incredible features, exclusive interviews, the latest rock'n'roll news as well as reviews of the best of new releases.
Highlights include:
• CLASSIC ALBUM – Johnny Burnette & the Rock'n'Roll Trio
We delve into the making of a rockabilly classic and Burnette's son Rocky sheds some light on his father's legendary album.
• EXCLUSIVE INTERVIEWS
SID KING & THE FIVE STRINGS
We chat with rockabilly icon Sid King about his career past and present.
JOE MORETTI
We share an archive interview with the late Brit guitar session whizz
• BIG D JAMBOREE!
We tell the tale of Dallas' infamous musical extravaganza and unveil some exclusive photos of the legends perfoming there!
• JOHNNY HORTON – The life and times of the Honky Tonk Man
• BRENDA LEE – Little Miss Dynamite!
• 40 of the greatest RARE ROCKABILLY records
• GRETSCH – The Rolls Royce of rock'n'roll guitars!
Vintage Rock issue 10 is on sale now – this really is the issue not to be missed!