Chuck Berry dies aged 90
By Vintage Rock | March 19, 2017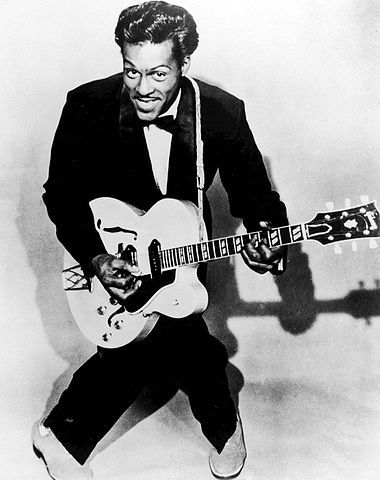 The rock'n'roll community – and the music world at large – is in mourning following the death of the legendary Chuck Berry yesterday (18 March) aged 90.
Over a career that stretched back more than 60 years, Berry released 18 studio albums and 45 singles. His biggest hits were some of the most iconic in rock'n'roll and included Johnny B. Goode, Roll Over Beethoven, Carol, Maybellene and No Particular Place To Go.
The singer was found unresponsive at 12:40pm Missouri local time (5.40pm GMT) on Saturday, St Charles County police said in a statement. Berry could not be revived and was pronounced dead at the scene.
Shortly afterwards, tributes began to flood in from the some of the world's biggest music stars. Three of the Rolling Stones were quick to pay their respects to their hero. Mick Jagger said: "I am so sad to hear of Chuck Berry's passing. I want to thank him for all the inspirational music he gave to us. He lit up our teenage years, and blew life into our dreams of being musicians and performers. His lyrics shone above others and threw a strange light on the American dream. Chuck, you were amazing and your music is engraved inside us forever."
The Stones' guitarist, Ronnie Wood added: "With the passing of Chuck Berry comes the end of an era. He was one of the best and my inspiration, a true character indeed."
Keith Richards, who appeared in the 1987 Berry documentary Hail! Hail! Rock'n'Roll simply added: "One of my big lights has gone out!"
Bruce Springsteen took to Twitter to add: "Chuck Berry was rock's greatest practitioner, guitarist, and the greatest pure rock 'n' roll writer who ever lived."
In another statement, Rod Stewart said: "It started with Chuck Berry. The first album I ever bought was Chuck's 'Live at the Tivoli' and I was never the same. He was more than a legend, he was a founding father. You can hear his influence in every rock 'n' roll band from my generation on."
A final studio album, simply titled Chuck is due for release later this year on Dulatone Records. The album was dedicated to his wife and features his children Charles Berry Jnr on guitar and daughter Ingrid on harmonica.