Guitar & Bass Classic Nineties Guitar Anthology Out Now!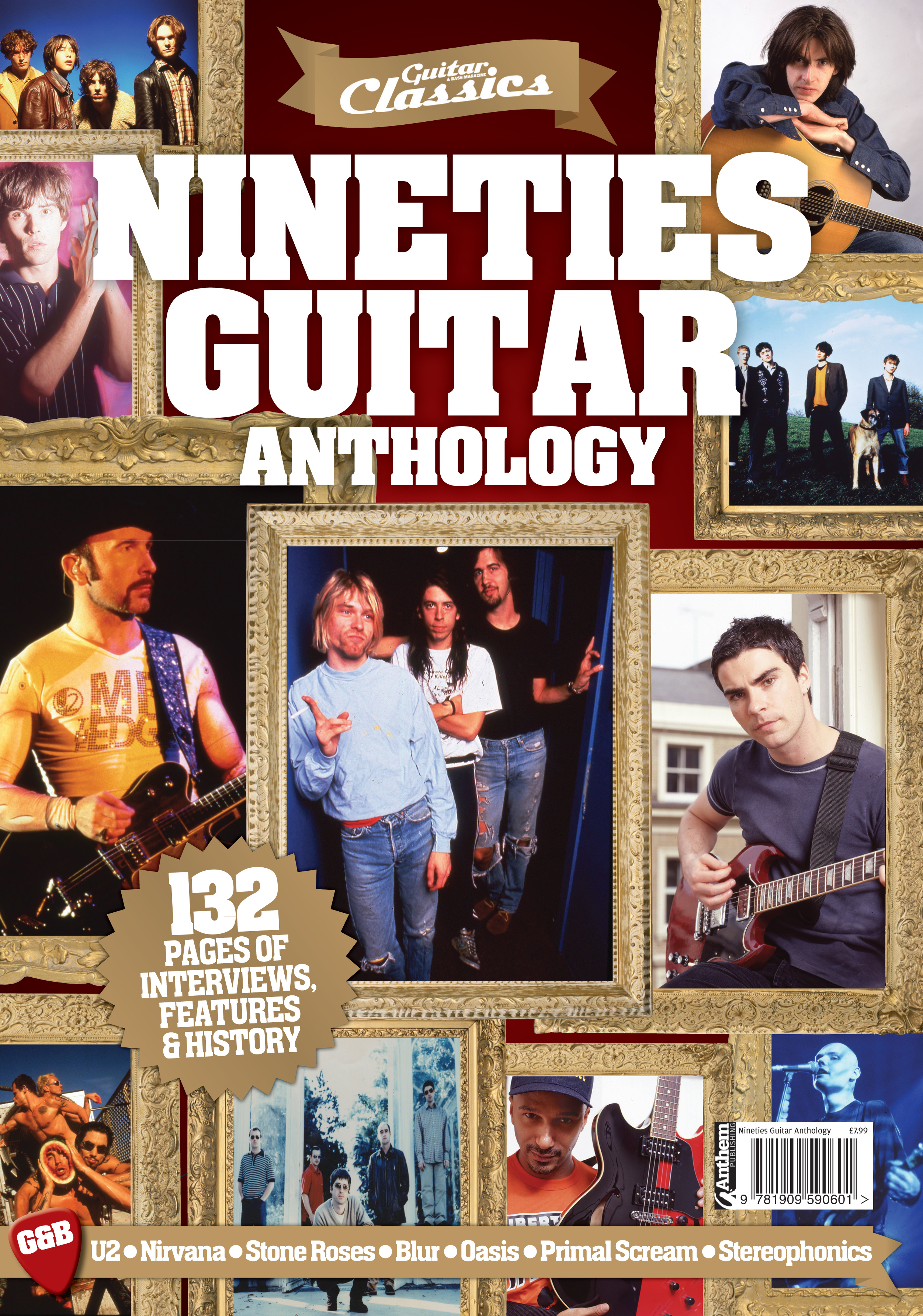 The nineties was the decade that brought us some of the most influential guitar stars of the music world and it's something we often forget… Survey the sonic landscape of that most artistically abundant of times and it really hits home.
Take the alienated grunge of Nirvana's Kurt Cobain, the elegant brit pop licks of Blur's Graham Coxon, Billy Corgan's melancholic surge powering up Smashing Pumpkins, The Edge's delay-infused wall of sound that chracterises every U2 record, Tom Morello's truly innovative sounds in Rage Against The Machine, Red Hot Chilli Peppers leadman John Frusciante's Funk-infused genius… the list goes on.
Add Oasis, Supergrass, Beck, Foo Fighters, Ocean Colour Scene, Primal Scream, Stereophonics, Stone Roses and The Verve and we quickly remember how so many truly pioneering acts set the 1990s alight.
In the days before YouTube and MP3s heated debates on the merits of widdly guitar solos vs punk rock rawness, classic pop melodies vs new-fangled dance sensibilities raged among musicians and music lovers alike.
The result was a vibrant melting pot of styles, where guitar players were free to interpret their role as they saw fit, incorporating whatever techniques and technology they needed to get the job done.

This collection of interviews conducted during the 1990s provides fascinating insights into what drove some of the pivotal six-stringers of the time.
Our Nineties Guitar Anthology celebrates the decade and all of the artists that made it such an awesome time for guitar music.
On the shelves now!