Linda Thompson: Loving Elvis
By Vintage Rock | May 21, 2023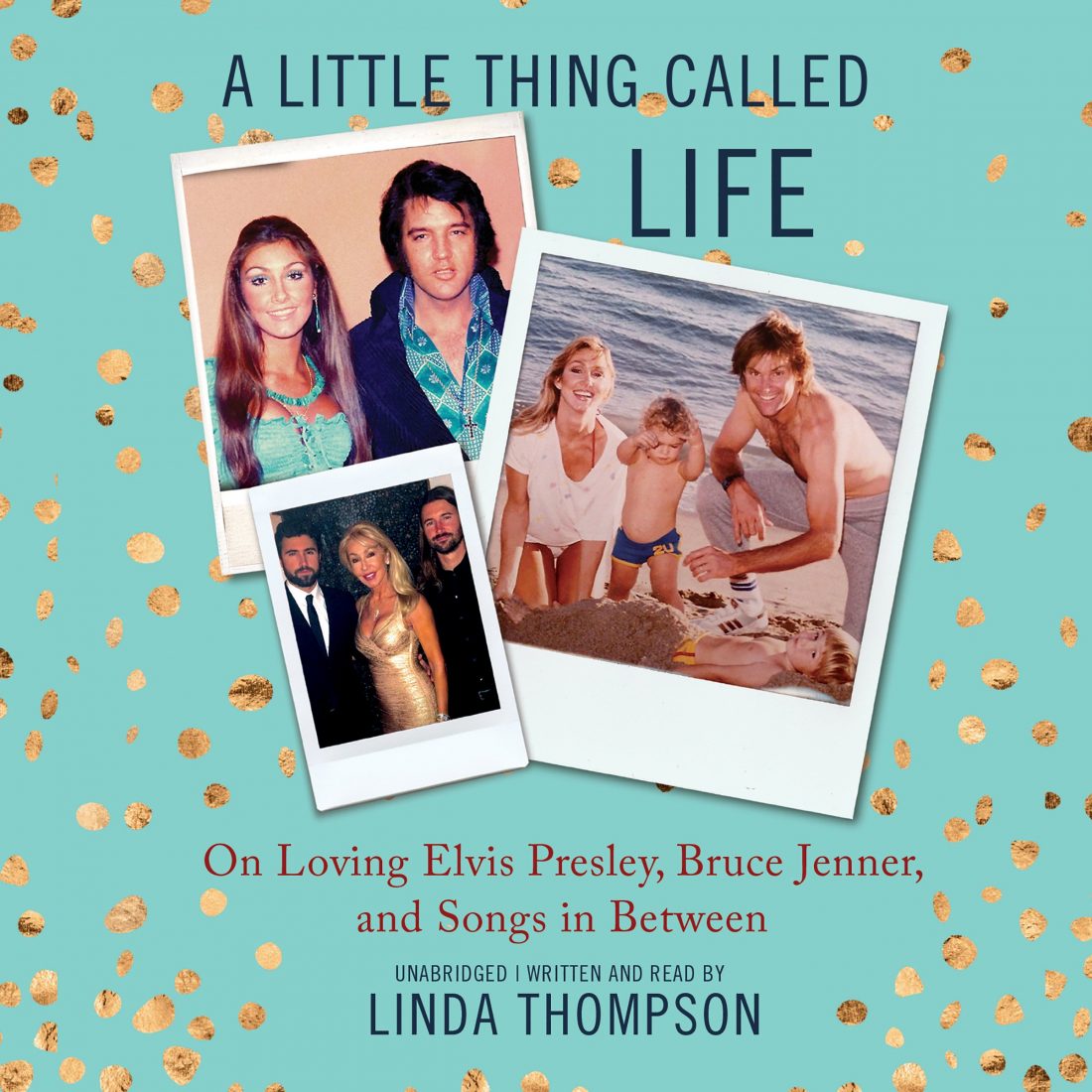 When Miss Tennessee met the King of rock'n'roll, it was the start of a fairytale romance that was doomed to end in sadness. Linda Thompson recalls the four-and-a-half years she shared with Elvis Presley… By Douglas McPherson
Not everyone would claim to be a fan of Elvis Presley's movies, but his girlfriend Linda Thompson certainly was. "Growing up in Memphis, I saw almost every one of them," says Thompson, who lived with Presley for four-and-a-half years in the 1970s, when his movie career was far behind him.
"I used to sing movie songs to him, some of the obscure ones like The Walls Have Ears. He got a big kick out of that. He'd tell the guys, 'Red, Sonny, listen to Linda. She knows the lyrics to this crazy song!'"
"Elvis was not fond of his movies," Thompson continues. "I would tell him what they meant to me growing up and he said, 'Well, honey, that's very sweet, but can you imagine how torturous it was for me to have to sing to a bull, or to the walls?'"
Thompson grew up with such a "huge crush" on Elvis that, when she was six years old, she told her parents she would marry him when she was older. By her late teens, however, she confesses, "I outgrew him
a little bit for The Beach Boys."
In high school, Thompson was voted homecoming queen, leading to a career on the beauty pageant circuit. In one year, she held seven titles and won a dozen crowns in all, including Miss Tennessee Universe.
"I saw it as a way to pay my way through college," explains Thompson, who won thousands of dollars in scholarship money, clothes and the use of a Pontiac Grand Prix.
Her best friend was Miss Rhode Island – Jeanne LeMay – without whom Thompson would have passed up the chance to meet Elvis when she was 22. The women were in Memphis pondering their future when a mutual friend, William Browder (who later became the country singer TG Sheppard) told them that Elvis had rented the Memphian Theatre to watch a movie and asked if they would like to meet him. "I said, 'No, we have a modelling job tonight'," says Thompson. "I would have honoured our contract, but Jeanne immediately said, 'We'll get substitutes. We'll be there!'"
A date with Dracula
"It was 6 July and Memphis was sweltering, but Elvis was wearing a black suede cape with red satin lining and black flared trousers with red inserts. I said, 'You're dressed a little like Dracula, aren't you?' which made him laugh."
Thompson can't recall the film: "I couldn't remember it the next day!" She was too distracted by the fact that Elvis was sitting beside her and LeMay was nudging her in the ribs at the obvious implications.
"He was saying things like, 'Where have you been all my life? I've been looking for a girl like you forever'. Then he did the 'yawn' thing and put his arm around my shoulders. I was a little bit stand-offish, because he was married."
Once Elvis explained he was separated from Priscilla and in the process of divorce, Thompson began to relax in his company. Their shared Southern upbringing gave them a lot in common. Thompson's grandmother had, in fact, lived in the Lauderdale Courts federal housing project when Elvis was there.
"She used to see him on his doorstep, playing guitar and singing. So I had a sense of empathy for how he lived his life as a young boy," Thompson states.
Elvis invited Linda to Graceland the following night to meet his father. "I thought that was pretty momentous. I took Jeanne as my wingman so I could leave if there was anything inappropriate, but Elvis was a perfect gentleman. I knew it was the start of something magical."
The next day, however, Thompson disappeared from Elvis' life for a two-week vacation with her aunt. "I pined the whole time because I thought Elvis would forget me. When we got home, the phone was ringing. Elvis was beside himself: 'Where have you been? You told me you were going on vacation – you didn't say you were going to drop off
the face of the Earth!'"
The rock star instructed her to fly to Los Angeles the next day and travel with him to Las Vegas, where he was performing. "He sent a limousine with a fox fur carpet to collect me from the airport and for the next year we were together 24 hours a day."
In the court of the King
At first, their life together was like a dream: "Staying in presidential suites, catered to like king and queen. People would almost genuflect with him."
Thompson attended "hundreds and hundreds" of Presley's concerts. "He would say, 'Honey, you don't have to come to every show. I know you must get sick of seeing me'. I said, 'No, I want to be there'. I would pull for him to make the big high notes.
I would feel myself sending energy to him, because I was so connected to him."
At aftershow parties, the couple pranked their guests by arriving with blacked-out teeth. "It was funny to see who got it right away and who was thinking, 'Well, they're from Tennessee, maybe they take their teeth out and get comfortable'."
Describing herself as "young and malleable", Thompson adjusted to Elvis' nocturnal lifestyle. "We had breakfast at 9pm, stayed up all night and slept all day."
Her only problem was what to get the man who had everything for his birthday or at Christmas.
"Most of the time, I'd get him something silly that would make him laugh, like a little karate doll. One year, I got him this beautiful plaque with our favourite verse from the Bible, First Corinthians 13, about love. He loved that. Then I designed the Maltese Cross necklace that he wore all the time.
"I said, 'I want to get you something special. It's a little pricey and I know that you'll be getting the bill', because I wasn't working and didn't have any money. He said, 'How much are you talking?' I said, '$25,000'. He said, 'WHAT!?' And I said, now, doesn't $8,000 sound better?'. He laughed and said, 'Honey, if you want to spend $8,000 on me that's just fine!'"
Eventually, however, their isolated existence became claustrophobic. "We wouldn't leave the bedroom for two weeks. When we travelled, he would charter planes or buy out the whole first class section for his entourage. When he bought the Lisa Marie aeroplane and we flew privately everywhere, I missed flying commercially. I missed being around people. I wanted to be part of life and everyday happenings."
Presley's dependency on prescription drugs put further strain on the relationship. On their first night together, there were so many bottles on his nightstand that Thompson asked, "Have you been sick?"
"He claimed that he needed a sleeping aid, but it knocked him out cold. There were many times when I saved his life
by clearing his breathing passages.
"I would wake up constantly while we were sleeping to check on him. I was exhausted. I also knew that he was seeing other women, which hurt."
The long goodbye
Breaking up with Elvis wasn't easy, because Linda felt he depended on her. It perhaps says something about her nurturing role that one of his pet names for her was Mommy. "I thought that without my care he may very well die, but I knew it wasn't my role in life to stay and keep him alive. I also knew that I may find him deceased anyway, and I would be devastated if it happened on my watch. It took me nearly a year to wean myself away from him in increments, taking vacations with my family or Jeanne."
Thompson tried to tell Elvis what was happening by playing him the Rolf Løvland song Fairytale. "It has a line: 'I tried my best to love you and now I'm walking out the door'. He didn't get the hint, but he recorded the song," she says wryly.
The couple finally parted in San Francisco at the end of 1976. Elvis gave Thompson the push she needed by suggesting that she fly back to Memphis to rest. "I said, 'Are you sure you don't have another girl waiting downstairs?' – because I knew he did. 'Oh, no, honey…' He was lying through his teeth, but by that point I was too jaded to argue. I just said, 'OK, I love you, too'. That was the last time I saw him alive."
Final curtain
Eight months later, on 16 August 1977, Thompson received a call from Elvis' nine-year-old daughter Lisa Marie to tell her he was dead. "No matter how much you anticipate someone is going to pass, it was still such a shock," Linda remembers.
Spookily, the power went off in Thompson's apartment, with the rest of the block unaffected, and she had to light candles as she packed for her flight from Los Angeles to Memphis for the funeral.
Could the power cut have been a message from beyond the grave? "I always said if anybody could come back and give a sign, it would be Elvis and not Houdini," Thompson laughs.
It wasn't her only Elvis-related supernatural experience, either. "Elvis was very much into numerology and he thought of himself as number eight," she says. Eight years after he died, Thompson was at the Comedy Store in Los Angeles with LeMay when the power went off. The other buildings on Sunset Boulevard were unaffected. The MC announced that the show would go ahead by candlelight. As candles were lit, Jeanne turned to Linda and said, "What day is it?" "August 15th." "What time is it in Memphis?" "Midnight." "And what are they doing at Graceland right now?" "Oh, my God – the candlelight service!"
"Several things like that have happened," Thompson muses. "Maybe it's coincidence and maybe it's not."
Life after Elvis
Thompson went on to a screen career as a 'Hee Haw Honey' in the country music TV series Hee Haw. She had acting roles in shows including Starsky & Hutch, CHiPs and Fantasy Island. More lastingly, she became
a successful lyricist (see panel).
Having left Elvis in search of a "normal life", however, Thompson failed to find one in her marriage to Bruce Jenner, the Olympic gold medallist nicknamed 'The World's Greatest Athlete'. The couple had two sons, but in her 2016 memoir A Little Thing Called Life: On Loving Elvis Presley, Bruce Jenner and Songs In Between, Thompson described Jenner's struggles with his gender identity, which led to Bruce publicly becoming Caitlyn in 2015.
Having divorced Jenner in 1986, Thompson married songwriter and producer David Foster in 1991. The couple wrote many songs together before their divorce in 2005, including I Have Nothing, which Whitney Houston sang in The Bodyguard. Today, Thompson claims to have found a contentment she wishes Elvis could have lived to share. "I think if we could have gone on to have a semi-normal life, he would have revelled in my life today, with my three little grandchildren," she reflects. "There was a part of Elvis that cherished normalcy, but another part of him was off the rails. He was very dichotomous and paradoxical."
Asked why the world still remembers Elvis so fondly, Thompson thanks his fans. "It's a credit to their generosity of spirit that they remember his music, generosity and charisma, rather than his human problems.
"Elvis was an original and there are not many originals in the world. He changed the landscape of music, fashion and even morality. He brought a whole new dimension to our lives."