Soundtrack Of My Life – Laura B
By Steve Harnell | March 1, 2023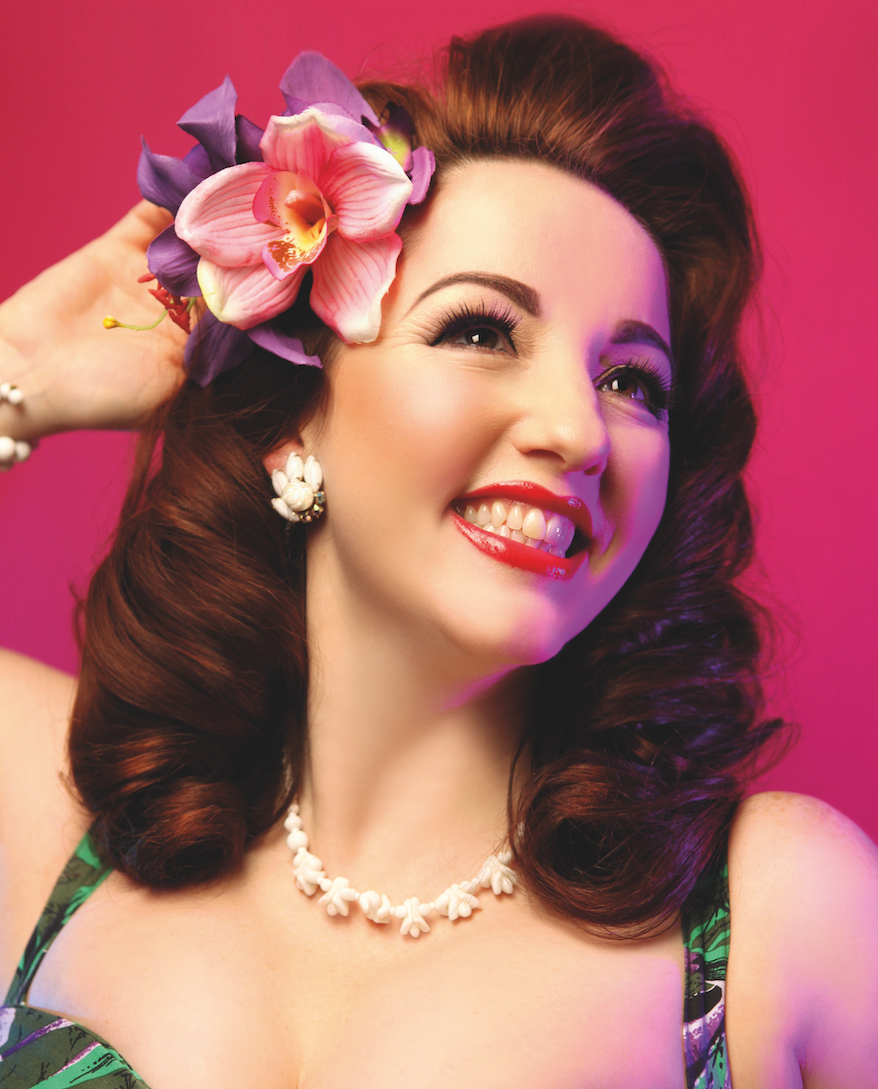 Iconic female vocalists dominate the formative influences on the UK R&B powerhouse singer
We've long been fans of sensational R&B vocalist Laura B, with her last album Just A Little Love among our favourite albums of 2021. Inspired by iconic female performers including Ruth Brown, Big Maybelle, LaVern Baker and the estimable Etta James, Laura has thrilled crowds at major events over the years including the Breda Jazz Festival in Holland, the Moondogs and Swing Of The Beach events in Italy, as well as homegrown mainstays such as the Rhythm Riot and Hemsby. Laura's also been a regular with Italian outfit The Goodfellas/Benny & The Cats as well as the 18-piece Abbey Town Orchestra. Here, she tells us of her formative influences, serving up 10 powerful, emotive cuts that helped mould her own vocal style.
Nobody Knows You When You're Down and Out –
Bessie Smith,
1929
Throughout my twenties I sang with a trad jazz band and this cautionary tale about the fickle nature of fortune was one of my favourites. As a teenager, I connected so deeply with Bessie Smith's spirit, her music transported me elsewhere. Her voice is so raw, you believe every story of pain that she sings but she was also wild and free in a time when women weren't supposed to be. When Bessie sings, it feels like she's singing for all women. She deserves the title 'Empress of the Blues'.
Gimme A Pig Foot –
LaVern Baker,
1958
My love of Bessie Smith led me to LaVern Baker, who I discovered through LaVern Baker Sings Bessie Smith. My favourite on the album is Gimme A Pig Foot. It was a bold move for LaVern to partner up with seasoned jazz musicians to handle songs from Smith's back catalogue, but it's some of her best work. The arrangements don't seek to recreate the originals, instead they are orchestrated to feel both classic and contemporary. Rather than trying to imitate, LaVern sings in her own style retaining her beautiful vibrato.
You Gotta Move –
Mississippi Fred McDowell
(recorded 1965/released 1989)
I discovered Mississippi Fred McDowell via the jazz singer Cassandra Wilson. She did a cover of this song on her 2002 album Belly Of The Sun. This led me to searching out the original version. His style is infectious – wearing a bottleneck on his finger, he simultaneously plays the rhythm and melody, evoking a soulful twang from his guitar whilst singing lyrics that are a mixture of tradition and improvisation. His voice is so full of soul, you get the impression that he has lived a million lifetimes.
I Don't Know –
Ruth Brown,
1959
I idolise Ruth Brown or 'Miss Rhythm' as she is otherwise known. She was the woman who started it all – a true trailblazer and a role model who navigated her way through 50s segregated and misogynist America with grace, comedy and flair. There are so many fantastic songs to choose from and she could sing anything, but I Don't Know is one I'll never stop listening to and loving. It's a beautiful warm recording and Ruth's sensual voice just floats over the top of this gorgeous track.
Ocean Of Tears –
Big Maybelle
(recorded 1955/released 2010)
This song was the B-side to Big Maybelle's unissued I've Got A Feelin' but this raunchy recording is my personal favourite. Big Maybelle is belting out her heart's desire, a sound so big you feel like it could knock you off your feet. Her voice has a warmth and rasp to it that most female singers can only aspire to. Singing for her comes as natural as breathing. A true powerhouse who was in complete command of every emotional element a song demanded and versatile enough to handle any genre of material.
Weatherman –
Wynona Carr
(unknown/released 1993)
I love Wynona Carr's vocal styling; the sensual, husky quality and warmth that she emulates. Ultimately, it's the gospel sound that hits me right in the heart, the throbbing vocal style which comes straight from singing spirituals in church. The song is up-tempo and thrusts into life straight away with piano and organ playing simultaneously, then enters Wynona's powerful voice. It follows a simple, typical gospel pattern but is so uplifting and never fails to put a smile on my face.
Tell Me More And More And Then Some –
Nina Simone,
1965
Nina Simone is one of those unique artists who could tell their own story through music. We feel that her life is an open book and become entranced by her dexterous emotional fury. The fusion of her classical piano playing, and her innovative pop/jazz stylings keep you on tenterhooks as we never know what to expect next. She was a rare genius. This is a passionate and heartfelt performance – Nina never holds back, giving herself totally to the music and the listener.
Tough Lover –
Etta James,
1956
This Etta James-penned and Little Richard-inspired song is about as exciting as it gets. A schoolgirl yearning for a tough lover on a Saturday night, only to be back in the Baptist Church singing gospel the very next morning. Etta had a huge range, a multiplicity of tones and vast reserves of volume. Not many girls go pro at the age of 15 the way Etta James did. She was one hip chick, a rebel with big-mama grit. She has a driving energy, the song keeps building until its frantic climax – a real floorfiller. 
Let Them Talk –
Little Willie John,
1959
Let Them Talk is one of those wonderful songs that is constructed perfectly, with lyrics that are so emotive it always brings a tear to my eye. It's about aching to be with the one you love and declaring it openly for all the cynical world to see. At just over 5ft tall, with a resonant tenor voice and a smooth delivery, Little Willie John had that magic in his voice that makes you sit up and listen. On this track, he gives one of the most amazing vocal performances that you will ever hear.