Sale – 3 issues of Vintage Rock for £5
By Rosie Pankhurst | September 1, 2022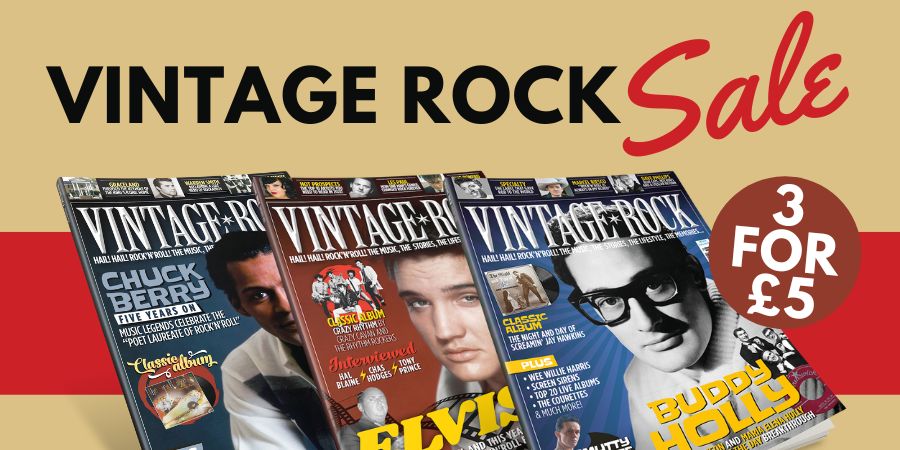 Get 3 issues of Vintage Rock for just £5 when you subscribe today
Keep yourself entertained for the rest of the year with this bargain subscription offer on Vintage Rock magazine. Get 3 issues for only £5 and enjoy 6 months of all the best in rock 'n' roll.
With brilliant features covering the music, artists, lifestyle and culture of the Golden era of rock 'n' roll, every single issue of Vintage Rock brings you the ultimate rock 'n' roll entertainment.
Subscribe and get 3 issues of Vintage Rock for just £5. This offer won't be around for long so order today!