Soundtrack Of My Life – Albert Lee
By Vintage Rock | August 16, 2022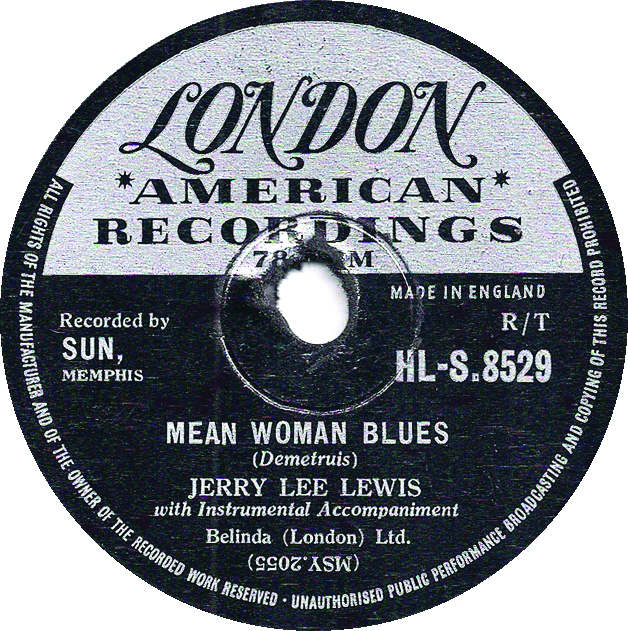 Grammy Award-winning guitarist Albert Lee is celebrated the world over for his hybrid picking technique. It was in the early-60s when Albert had his first taste of commercial success playing with Chris Farlowe and The Thunderbirds. He later joined The Crickets, and worked with Heads Hands & Feet with whom he enjoyed some commercial success. He has gone on to work the likes of  The Everly Brothers,  Joe Cocker, Emmylou Harris and The Hot Band, Eric Clapton, Roseanne Cash and Bill Wyman.
God Only Knows –
The Beach Boys
The sentiment in it and the way they put it together is awesome. Brian Wilson spent a long time finishing it by using those amazing sounds, and they were not something you could easily recreate. The way he came up with those inspirational sounds such as harpsichord, French horns, accordion, and cello and viola sections was pure genius. I know that the album it came from, Pet Sounds, took years for Wilson to produce and that's perhaps why it ranks number one album in so many musicians and record producers' all-time favourites. 
Rag Mama Rag –
The Band

 
I didn't think much of 1960s music at the time and was losing interest, but then I heard this fantastic track from The Band and it restored my faith. The boys were unhappy with the original standard rock version that they had recorded, so Levon Helm decided to play mandolin, Richard Manuel switched to drums, bass player Rick Danko switched to fiddle, and producer John Simon played the tuba. Adding Helm's vocal was the icing on the cake for me and it became their biggest seller reaching No.16 in the UK charts. 
Ready Teddy –

Little Richard

If I'm fed up and ever in need of a lift and a cheering up I play this track. The excitement driven by the drummer, Earl Palmer, was amazing. He would speed up and play some amazing fills and every fill he did would lift the song to another level. It's something you don't get from drummers these days. He did all New Orleans sessions and I eventually met him when he was working in the Union and he was the Chief Fire Officer. He was awesome and without doubt, other than Little Richard, the stand out musician on this track. 
Race With The Devil –

Gene Vincent and The Blue Caps

I was a huge Gene Vincent fan in the late-50s, early-60s, mainly because of Cliff Callup. I believe Gene And The Blue Caps won a talent contest organised by a local radio DJ, "Sheriff Tex" Davis, who became Vincent's manager and fixed a deal with Capitol. This was The Blue Caps' first session and they did it in Nashville. Capitol hired a couple of session men as they weren't sure about the Blue Caps, but when Cliff played his solo the producers were gobsmacked and let the Nashville musicians go.  
Bring a Little Water Sylvie –
Lonnie Donegan
I picked Bring A Little Water Sylvie because it's just Lonnie and the bass and drums. You can just about hear Denny Wright playing acoustic behind him but he didn't have his guitar mixed high enough and you can only just about hear his brilliant solo. But Lonnie was playing the most exciting rhythm along with the Micky Ashman's double bass and Nock Nichols using brushes on the drums, it created such a driving rhythm and is no doubt the reason why Lonnie would open many of his shows with it.
The Fool –

Sanford Clark

It took me ages to get a copy of this record. I'd been playing guitar for 18 months before I got a guitar myself – I had always borrowed one from a schoolmate. Same with a record player, I didn't get one until I was 15, but then a friend got me a copy of The Fool on 78rpm and it had such a magical sound – as everything was through a tape echo. Nowadays you just don't get that sound. The guitar-playing was so good that the guitarist got a label credit, and it read "Sanford Clark featuring Al Casey on guitar". It certainly influenced my style of playing. 
Problems –

The Everly Brothers

I love the sound of this record as it features Don Everly's Gibson Southern Jumbo acoustic that his father bought him. Don had seen Hank Williams playing one on TV and from then on wanted one for himself. It proved to be the sound that everyone associates with The Everly's as they used it on all their big hits such as Bye Bye Love and Wake Up Little Susie. I always loved their singing and the songs they did. Don used open "G" tuning with Chet Atkins playing electric on top of it and this mystified people as to how they achieved their unique sound. 
Peggy Sue –

Buddy Holly

This was such a unique sound. I first heard it on the BBC, as we did with most of the music back then. I was supposed to be going to see Buddy And The Crickets with mates of mine, but it wasn't until the day after that I saw them and they screamed: "We went to see Buddy last night and he was awesome, where were you?" I'd forgotten all about the show and I was so upset. 

I never got to meet Buddy himself, but in 1973 I got to meet up with the Crickets, then I toured with them and we made two albums together, so that went someway for my not meeting Buddy. 
Mean Woman Blues –
Jerry Lee Lewis
I had to include a Jerry Lee song and there's none better than Mean Woman Blues. The song was featured as the B-Side to the UK release of  Great Balls Of Fire. The piano sound was amazing and he achieved it by putting drawing pins in the felt hammers of the piano at Sun Studio. 
Such was the impact it had on me, I put drawing pins in the hammers of my dad's piano at home and he went nuts. In 1973 I got to play on Jerry's London album along with such people as Alvin Lee, Chas Hodges, Joe Jammer, Mick Jones, Peter Frampton and Rory Gallagher.
'Yodelling Bill'

  –

Big Bill Campbell(?)
I think it was a Big Bill, but I don't have a copy of it so I can't be sure. Maybe a Vintage Rock reader can help me out with this one. I would listen to it a lot on the BBC when I was about six so it would be about 1949-50. It was a country, swing song and I couldn't get enough of it. Years later when I tried to get a copy I drew a blank. I asked a good pal of mine who worked in the BBC record library to have a search but he couldn't find anything. It really is my all-time favourite record, so if someone can help locate a copy I'll be over the moon.