Q&A – Tommy Steele biographer Sebastian Lassandro
By Vintage Rock | August 27, 2021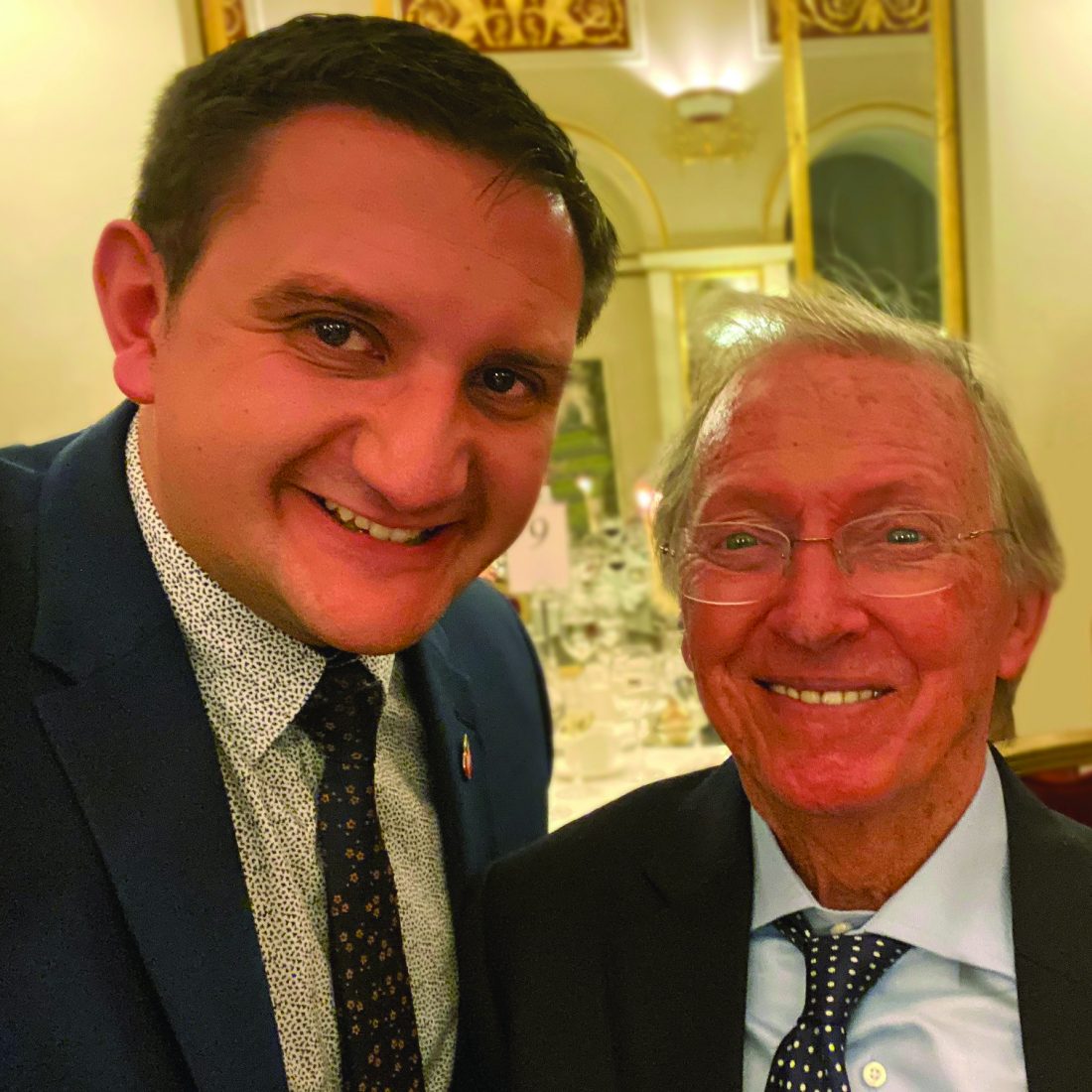 Sir Tommy Steele is often overlooked in debates about the birth of British rock'n'roll, but a new biography puts that right…  By Dan Biggane
I've been a fan for about 15 years," says authorised Tommy Steele biographer Sebastian Lassandro. "My late auntie had been a fan club member in the 1950s but, as a teenager in the 2000s, I'd never heard of him. When he visited Manchester in a production of Doctor Dolittle, I had to see for myself and was electrified: such star quality! While his name has largely been consigned to 'family entertainment' now, his contribution to British rock'n'roll shouldn't be forgotten. Hopefully, my new biography, Tommy Steele: A Life In The Spotlight, will go some way to rectifying that. I wanted to do something to honour his 65th anniversary in showbusiness and to tell his complete story."
So, how exactly did a young lad from Bermondsey change the British music landscape forever? 
While in Richmond, Virginia, during a spell with the merchant navy, Tommy remembers seeing a: "tall, thin bloke wearing horn-rimmed glasses". Watching Buddy Holly that night changed everything. When in New York, Tommy bought sheet music for this new rock'n'roll and, while crossing the Atlantic on the Mauretania, would learn how to play it. Back in London, he would perform these songs in trendy Soho coffee bars and almost overnight became a teen idol. Before Tommy, there was no British equivalent to rock music.
While on shore leave in London, the-then Tommy Hicks was spotted performing by Larry Parnes and John Kennedy. He never returned to the navy…
Tommy was a well-known artist by the spring of 1956. Performing in coffee bars like Heaven & Hell, the Gyre & Gimble and 2i's, with acts like Wally Whyton's Vipers Skiffle Group, he would travel to Soho with his guitar and sing for cups of coffee. Tommy remembered the 2i's as: "a wonderful oasis of coffee and Woodbines". He was certainly in the right place at the right time and, within a few days of being 'spotted', Tommy was recording his first single, Rock With The Caveman.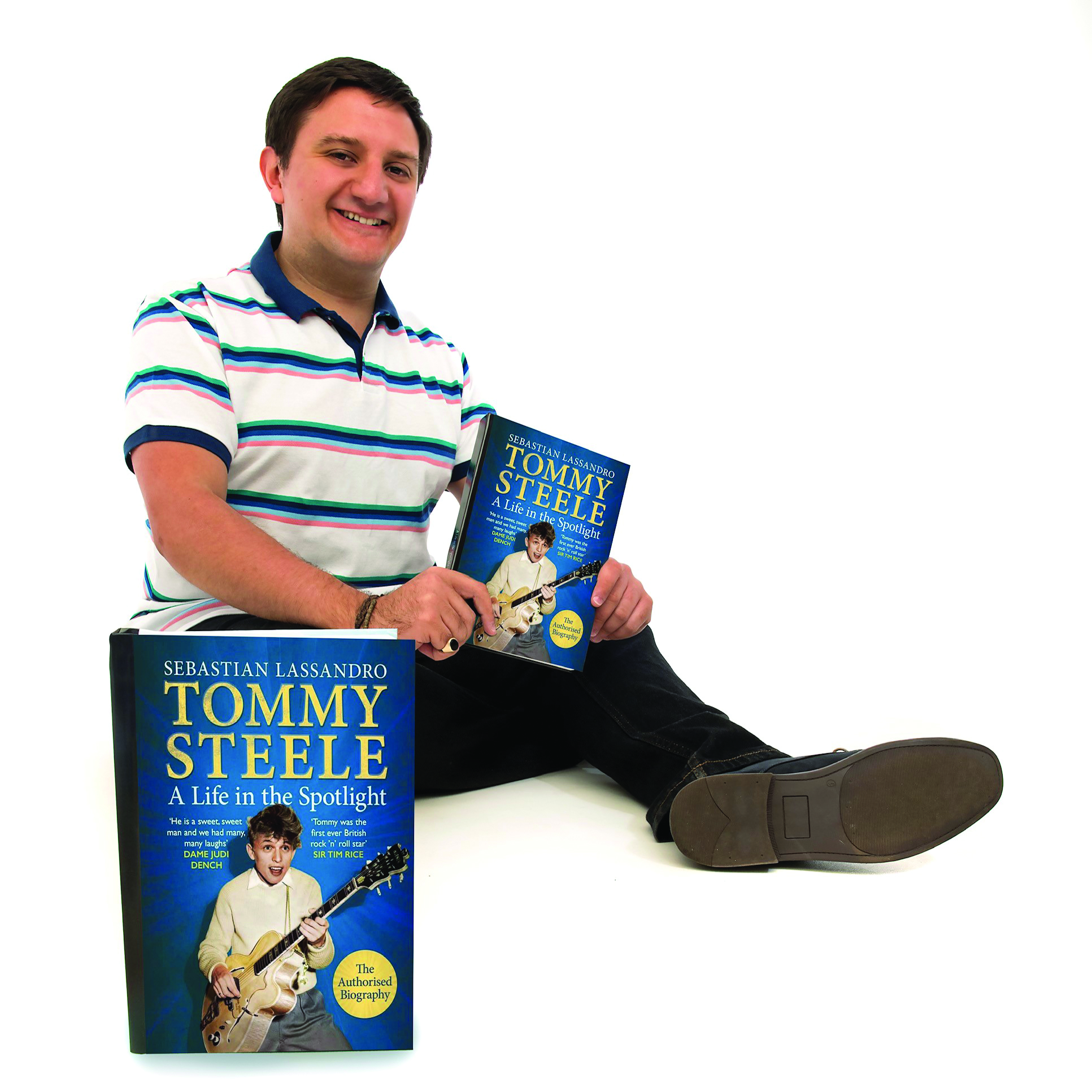 Was 'Steele' another Parnes stage name like Fury, Eager, Wilde, Pride, etc? 
Someone, possibly Tommy's mother, maybe Hugh Mendl at Decca, perhaps managers Kennedy or Parnes, suggested that 'Hicks' wouldn't look right on a theatrical billing. In Tommy's paternal line is the name Still-Hicks and he adopted this as 'Steel' or 'Steele'. Some of Tommy's early pressings on Decca omit the 'e' at the end of his name. Was this a mistake in the recording ledgers? Or was the 'e' added accidentally? We will never really know, but either way, 'Steele' has remained a household name for 65 years and certainly set a trend. 
Assisting Tommy on his meteoric rise were The Steelmen…
The 'Steelmen' on the very first recordings were actually Decca studio session musicians, and Rock With The Caveman featured Ronnie Scott on tenor sax, Major Holley on slap bass, Benny Green on sax, Dave Lee on piano, Kirk Dunning on drums and Bert Weedon on guitar. The eventual line-up of the 'Steelmen' was put together by agent Ian Bevan, Kennedy and Parnes. They were Dennis Price on piano, bassist Alan Weighell, drummer Leo Pollini and Alan Stuart on tenor sax. This collective would support Tommy on record, film and stage until 1959. 
John Kennedy believed that Steele could be Britain's answer to Elvis Presley. What kind of relationship did Tommy have with The King? 
There has often been talk of a rivalry existing between Tommy and Elvis. In Scandinavia, fights would break out among fans over whose recordings would go on the jukebox! In a 1957-58 Scandinavian poll, Tommy came out above Elvis in the popularity stakes. In terms of recording success, there is no doubt that Elvis topped Tommy, though. 
Whether or not, as it has been suggested, Elvis flew to London in 1958 and Tommy showed him around will, I feel, forever be a closely guarded secret. However, he certainly met Elvis in 1971, when Tommy was performing at Caesars Palace in Las Vegas. Tommy remembers: "We spent 10 cokes and four hamburgers talking about Roy Orbison. We both agreed that he was the greatest rock singer in the world."
In 1957, Tommy shared a four-week tour with Freddie Bell, who had a US hit with Hound Dog, which was also part of Tommy's act. The pair played poker against each other for the right to sing the number on stage.
Rock With The Caveman, Rock Around The Town, Grandad's Rock, Doomsday Rock, Elevator Rock, Rebel Rock – there seems to be a lot of rockin' going on in Tommy's early songs…
These 'rock' songs were certainly intended to set him apart from other chart acts at the time. Tommy was a rocker and set out to make it known. Many of these tracks were written with Mike Pratt and Lionel Bart for The Tommy Steele Story, something Tommy jokingly subtitled: "From the Cradle to the Shave". The studio wanted a British rock music movie and, filmed less than six months after he first signed a professional contract, they came up with as many rocking titles for it as they could. 
Just how significant was Singing The Blues to Tommy's career?
Tommy's take on Singing The Blues was recorded in November 1956 and released the next month. It reached No.1 for a week in January 1957, a stint bookended by Guy Mitchell's original. Years later, Mitchell said he liked Tommy's rendition, but admitted he was annoyed that Decca had "stolen the arrangement note for note". A rumour surrounding Tommy's recording is that a studio tea lady provided the whistle. It was actually Mike Sammes whistling through a piece of Bronco toilet paper! 
Why do you think Tommy turned his back on rock'n'roll? 
I believe Tommy realised there was more longevity in light entertainment. While working with Walt Disney, the US film producer told Tommy to "play for the children and the adults" – it was an approach that served him well. While many  remember him as an all-rounder, Tommy was certainly Britain's first rock'n'roll star and paved the way for many artists who followed.
Tommy Steele: A Life In The Spotlight is published by Fonthill Media