Jive Aces mark a year of lockdown livestreams
By Vintage Rock | May 31, 2021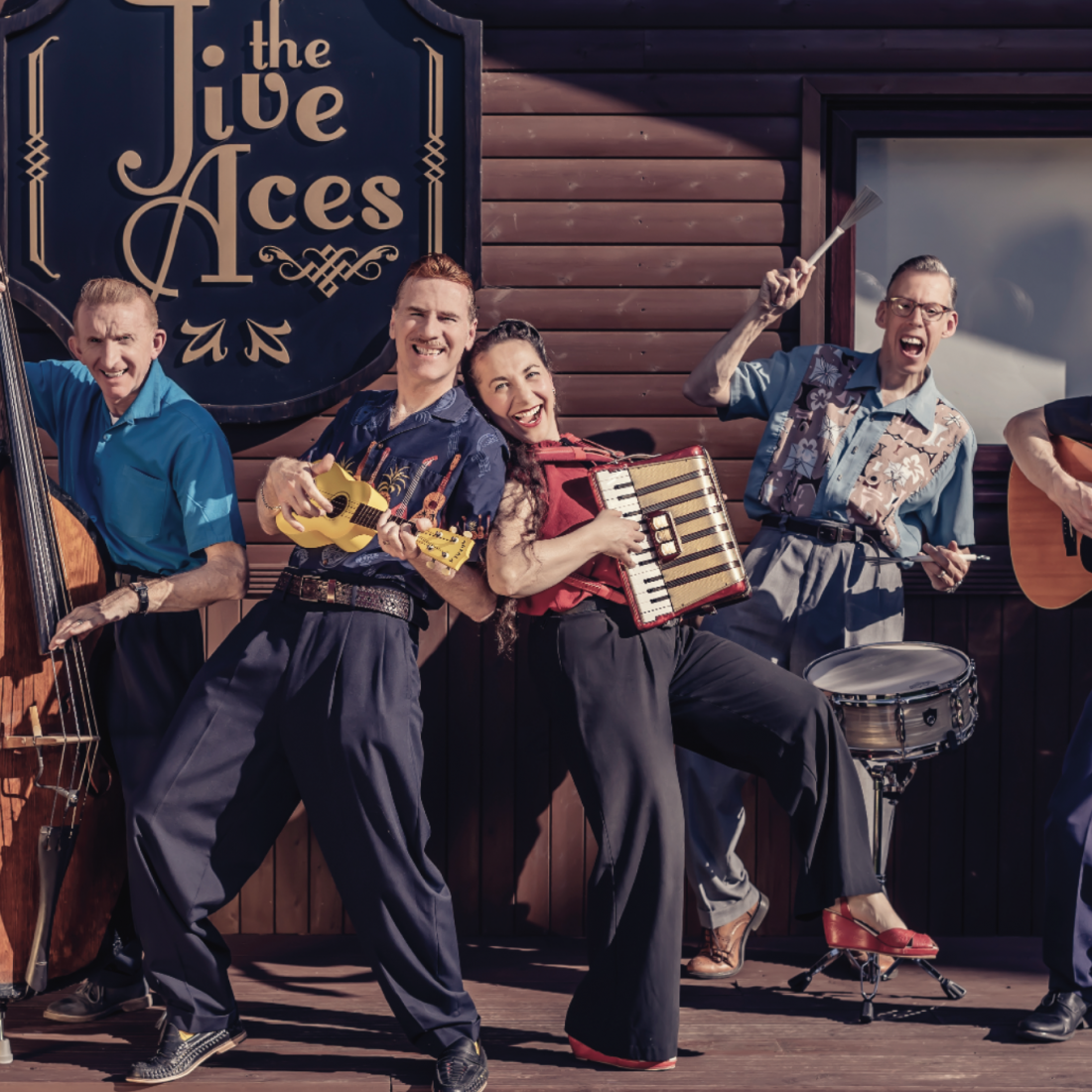 The Jive Aces band are celebrating delivering a year of live-streamed concerts, performing every day since just before the first COVID-19 lockdown began. 
More than 400 hours of music and banter have included requests, competitions, comedy and the popular 'Boogie-Challenge' section with pianist Prof Vince Hurley. 
Starting on 17 March 2020, the band have streamed concerts on Facebook and YouTube from their rehearsal studio in East Grinstead, with a worldwide audience tuning in and viewers soon routinely topping 15,000 a day. 
During lockdown, the band relocated to one household and continued performing together from their Red Brick Studio.
Ian Clarkson, the band's lead singer, says: "When our shows, including a US tour, had to be cancelled, our fans asked us to do a livestream. The audience grew daily, with hundreds of requests, ideas and comments sent in. We realised in these unprecedented times, this was how fans could follow their favourite bands and we encouraged other musicians to do the same."
To watch the daily livestream, visit the Jive Aces Facebook page or YouTube channel at 8.30pm UK time.