Issue 50 of Vintage Rock is on sale now!
By Vintage Rock | March 24, 2021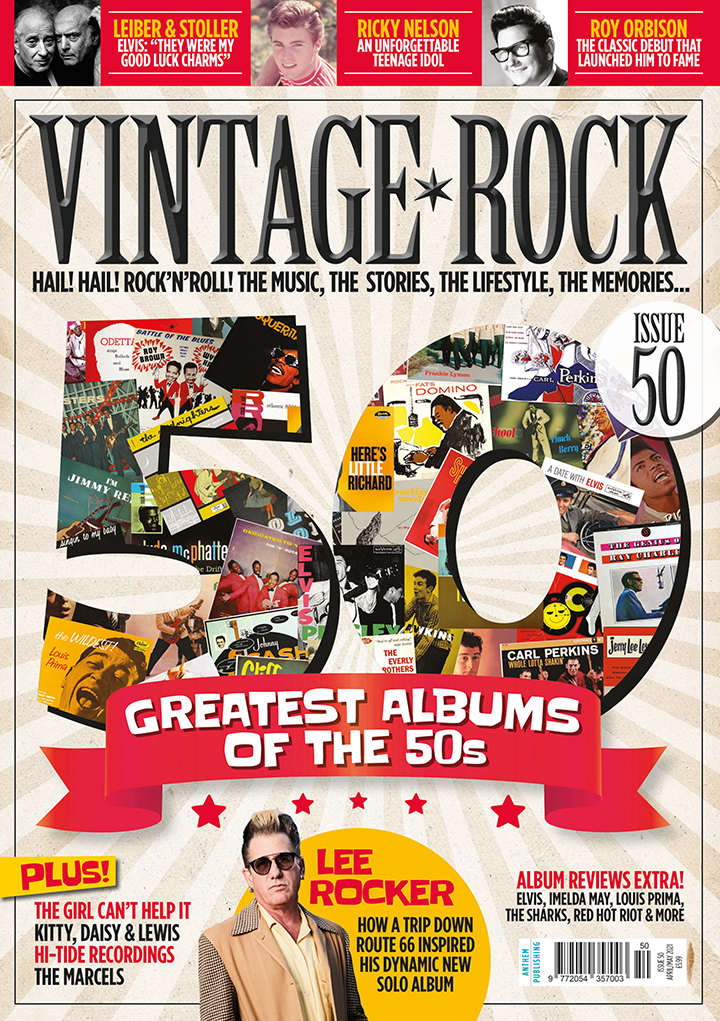 We've finally made it to the big 5-0, a half century of issues bringing you the best in vintage sounds. To celebrate, we've cooked up something special for our latest cover feature – a very personal selection of the 50 greatest albums of the 50s.
Elsewhere, we talk to Lee Rocker about the road trip down Route 66 that inspired his latest studio album, hear from two music-fan twins who are keeping the rock'n'roll heritage of Iowa alive, plus we relive the cinematic delights of The Girl Can't Help It.
We also profile teen heartthrob Ricky Nelson, songwriting duo Leiber & Stoller, The Marcels and Smiley Lewis, Roy Orbison's Lonely & Blue is our classic album and we interview some fine new rockin' talent, including Red Hot Riot and McKinley James.
Our packed reviews section includes Elvis, Imelda May, Jerry Lee Lewis, The Sharks and much more.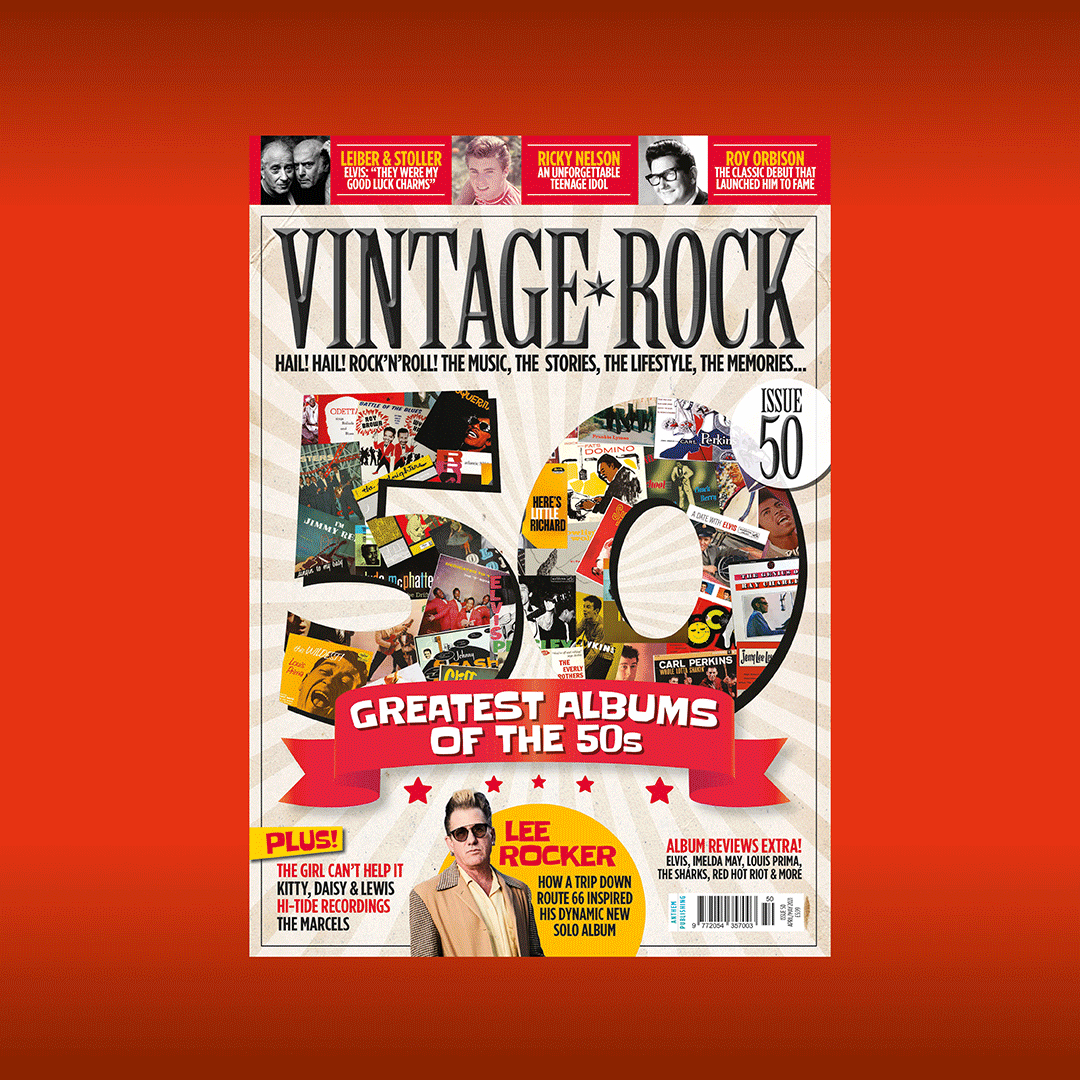 Order Vintage Rock issue 50 online
Get the magazine delivered direct to your door by ordering your copy of Vintage Rock issue 50 directly from us today for just £6.99 (inc. P&P) here.
Download the digital edition
Get the digital edition from Pocketmags. Or find the new issue in the Vintage Rock app.
Not downloaded the free Vintage Rock app yet? Find out more about the app here
Find Vintage Rock issue 50 in stores
Available from WH Smith High Street, selected WHS Travel, Independents and Easons – priced £5.99. Use our handy Store Locator to find your nearest Vintage Rock stockists.
Subscribe to Vintage Rock and save!
Subscribe to Vintage Rock today and you will save 50%! That's just £8.99 every six months (£2.99 an issue!). Order here to get this offer.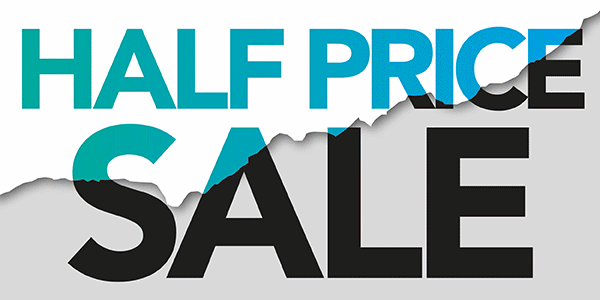 Other great reasons to subscribe:
Never miss an issue again
FREE postage directly to your door
Choose your first issue
Save on the in-store price
Get the digital version of the current issue