Vintage Rock Presents Johnny Cash is on sale now!
By Vintage Rock | December 7, 2017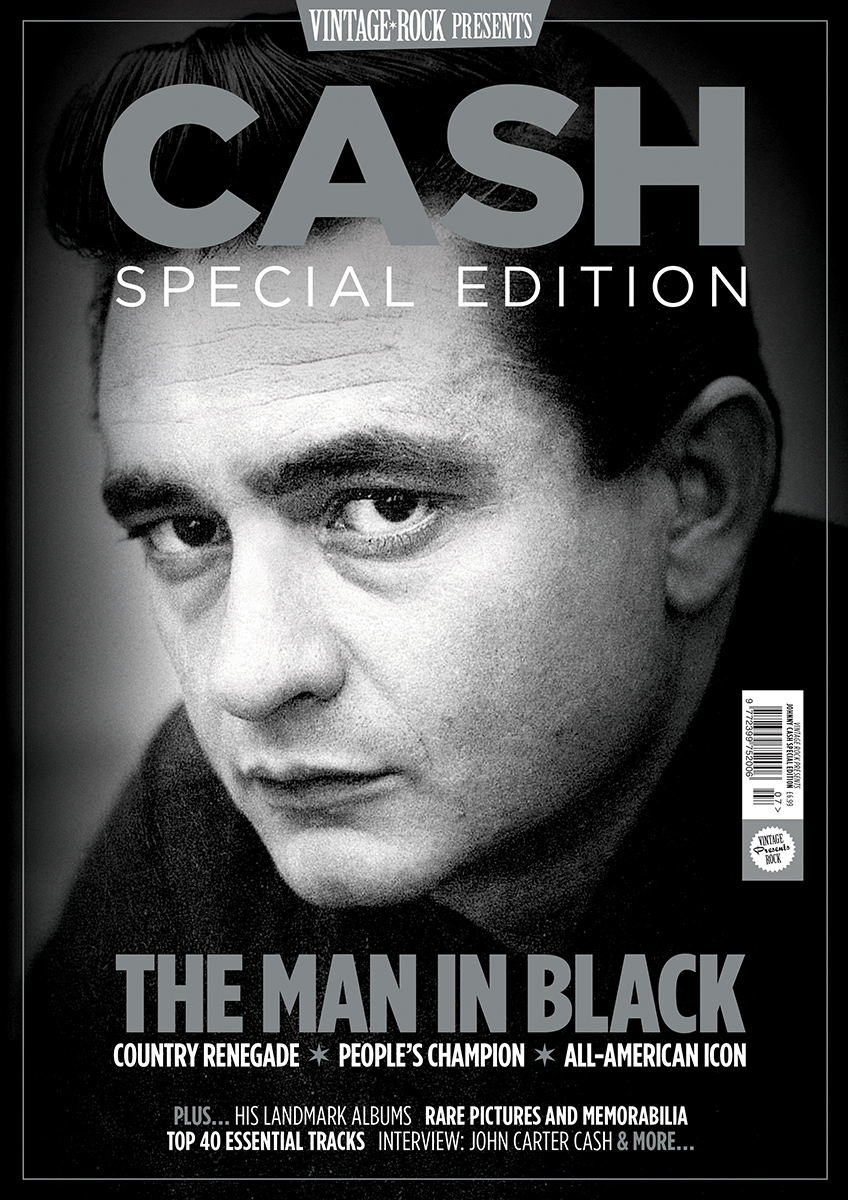 In the latest special edition 'Vintage Rock Presents' we explore the extraordinary life and career of Man In Black, Johnny Cash.
Get your copy here.
Digital copies are available here.
Over 132 pages, we follow Cash's tumultuous journey from his formative years as part of the mighty Sun Records' roster, via his golden years as the outlaw poet of country music, and on to his later poignant resurgence.
Inside, the only child of Johnny and June Carter, John Carter Cash, discusses life growing up with the country music icon – from his father's legacy and memories of a home filled with famous faces, to the darker days of his father's addictions.
Johnny Cash guru Peter Lewry shares his insight on the classic period, sheds light on some of Cash's lesser-known projects and contemplates what made the rebel star tick – plus we chat to Johnny Cash Museum founder and Cash biographer, Bill Miller.
Elsewhere, we survey Cash's incredible catalogue – from signature songs to lesser-spun gems – in our rundown of essential Cash waxings, we head to the movies to scrutinise his on-screen appearances and review a carefully chosen selection of thoroughly appealing Cash vinyl.
With a staggering 90 million albums sold in a career that stretched almost half a century, Johnny Cash is one of those momentous artists that has made an indelible mark on the world.
Enjoy the issue!