Chuck Berry: A Celebration is on sale now!
By Vintage Rock | April 12, 2017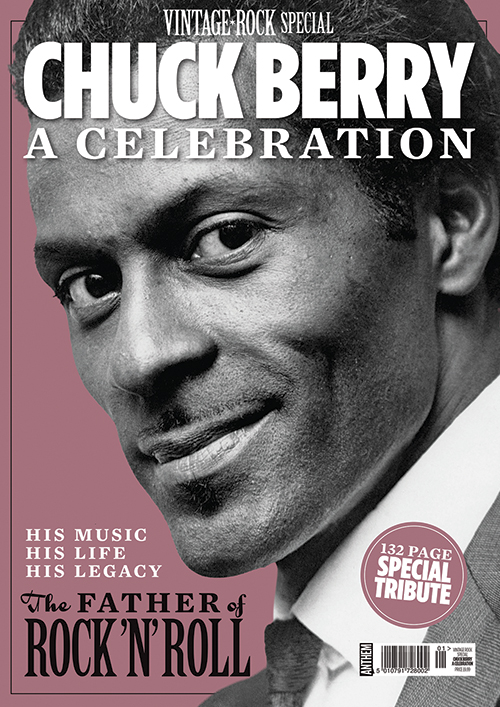 In this special edition 132-page magazine we pay tribute to Chuck Berry, 'The Father Of Rock'n'Roll'.
Get your copy here.
Beginning with his turbulent life as a young man growing up in St. Louis, we chart Chuck's musical career: from his ground-breaking early material issued on Chess Records, via his sides on Mercury Records recorded after a stint in jail, through to his return to Chess, that sole chart-topping single and on to the final days dedicated to the road.
We explore his pioneering and hugely influential guitar playing, his vast array of influences from country pickers to blues lickers, and his mastery of the live forum as the ultimate rock'n'roll showman.
Elsewhere in the issue, we take a detailed look at his first three classic albums – After School Sessions, One Dozen Berrys and Chuck Berry On Top – and offer up our top 40 of essential tracks.
Finally, there's features on his lesser-known gems, the plethora of vinyl treats on offer from rarities and curios to all-encompassing compilations – and the film that celebrated it all, Hail! Hail! Rock'n'Roll.
Enjoy the issue!