Subscribe to Vintage Rock magazine
FREE gift & huge savings when you subscribe now!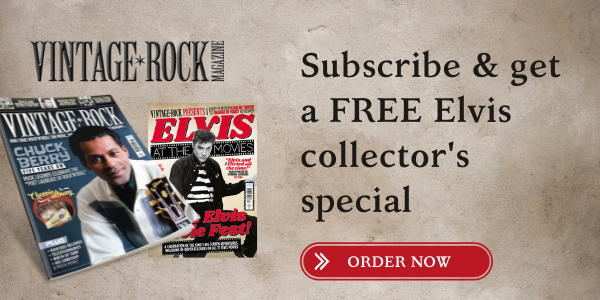 Vintage Rock magazine is the ultimate celebration of great rock'n'roll, rockabilly, R&B and soul music.
Every issue the magazine brings you:
Exclusive interviews with your favourite artists
In-depth features by our expert writers
All the latest music news
Comprehensive reviews sections
Reader and fan interaction
Eye-catching photography and design
Great reasons for subscribing to Vintage Rock today!
Get a FREE Elvis At The Movies special (worth £11.49)
Save your 36%
Receive six issues per year
Free delivery safely to your door
Save 10% on all our back issues and specials allowing you to catch up for less
Get the fortnightly e-newsletter
Never miss an issue ever again