Issue 61 of Vintage Rock is on sale now!
By Steve Harnell | January 25, 2023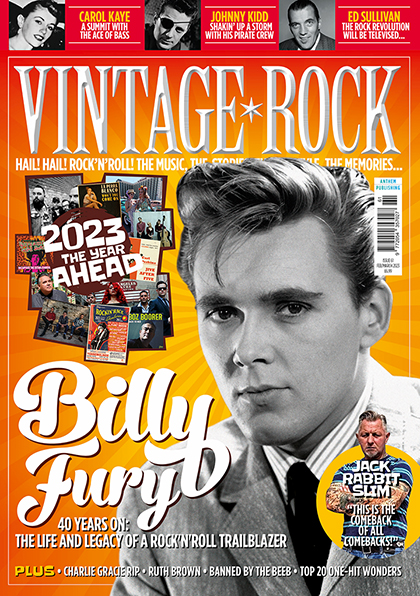 In our latest issue, to mark the 40th anniversary of his untimely passing, we round up some of Billy Fury's contemporaries and biggest fans to pay a very special in-depth tribute to this icon of British rock'n'roll.
We also have must-read interviews with Carol Kaye and Jack Rabbit Slim's Bob Butfoy who exclusively announces his band's comeback plans as he reveals how he's battled back from recent health problems.
Elsewhere, we gaze into our crystal ball to check out what's on the musical horizon for 2023 in Vintage Rock's annual 'Year Ahead' feature. We also look at how Ed Sullivan's TV show introduced many of biggest names in 50s and 60s music to the American public and profile inimitable homegrown rockin' hero Johnny Kidd.
Our classic album is Ruth Brown's superb Rock & Roll and we also count down our 20 favourite one-hit wonders.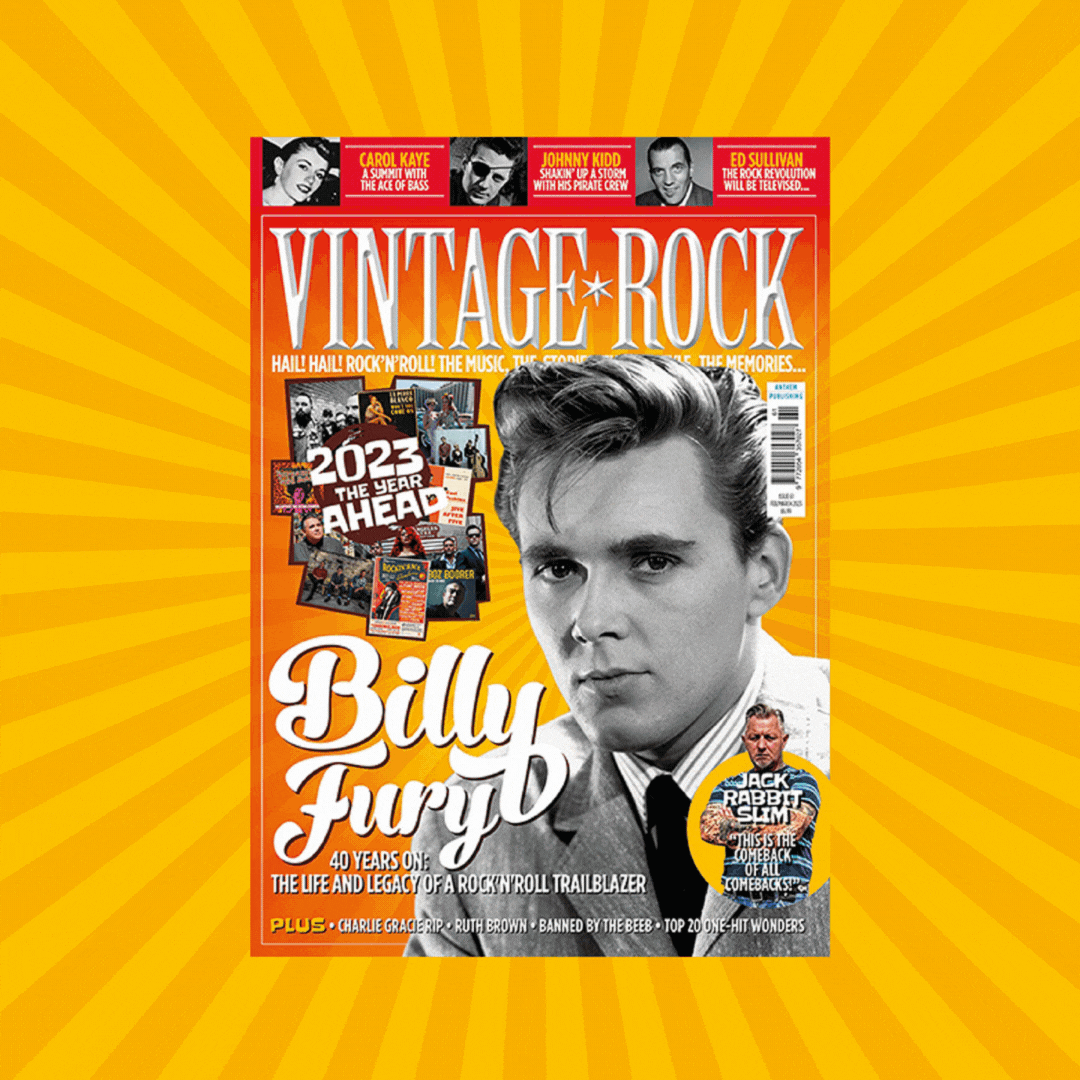 Order Vintage Rock issue 61 online
Get the magazine delivered direct to your door by ordering your copy of Vintage Rock issue 61 directly from us today for just £7.49 (inc. P&P) here.
Download the digital edition
Get the digital edition from Pocketmags. Or find the new issue in the Vintage Rock app.
Not downloaded the free Vintage Rock app yet? Find out more about the app here
Find Vintage Rock issue 61 in stores
Available from WH Smith High Street, selected WHS Travel, Independents and Easons – priced £6.49. Use our handy Store Locator to find your nearest Vintage Rock stockists.
Subscribe to Vintage Rock!
Subscribe to Vintage Rock today and get a FREE copy of our Vintage Rock Presents Elvis At The Movies special! You'll save 36% off the cover price.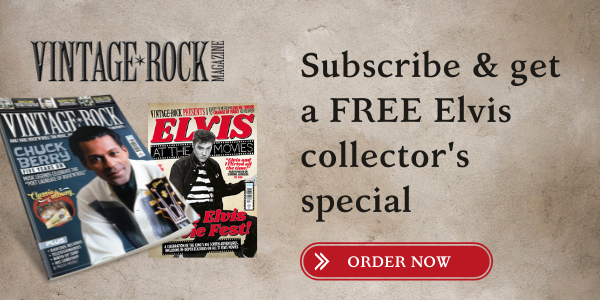 Why subscribe
Save 36% and get a FREE Elvis special
Get 10% off all our back issues and specials
Never miss an issue again
News from the rock'n'roll world in your inbox every two weeks with the Vintage Rock e-newsletter
Try something new with 10% off all Anthem magazines
Free postage for safe delivery direct to your door