Issue 58 of Vintage Rock is on sale now!
By Steve Harnell | July 28, 2022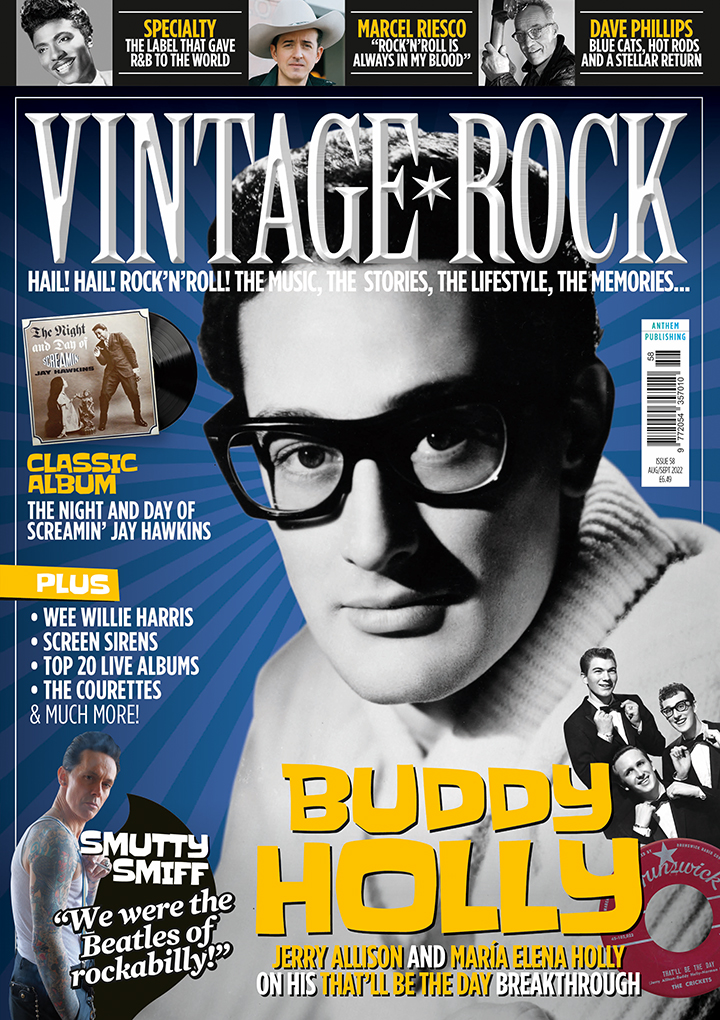 In the latest Vintage Rock we celebrate 65 years of Buddy Holly's breakthrough single, That'll Be The Day, with a very special cover feature where we talk to the song's co-writer, Crickets' drummer Jerry Allison, plus Buddy's widow María Elena Holly and superfan, The Shadows' Bruce Welch.
Elsewhere, we hear tales of rock'n'roll mayhem that includes brushes with Bowie, Andy Warhol and The Clash, as Smutty Smiff relives his wild days as a founder member of Levi & The Rockats while Dave Phillips reveals all about his time in The Blue Cat Trio and The Hot Rod Gang ahead of his long-awaited return with a new studio album.
We also catch up with the dapper Marcel Riesco in Nashville as he prepares to unveil his latest LP and Vintage Rock takes an in-depth look at the hugely influential Specialty record label, which brought us the likes of Little Richard, Lloyd Price and Larry Williams.
The Night And Day of Screamin' Jay Hawkins is this issue's Classic Album and we revisit the early days of the rockin' British scene for a profile on Wee Willie Harris. Also featured is our countdown of the Top 20 best live albums plus interviews with The Courettes, Mack Stevens and The Elvis Years' star Mario Kombou.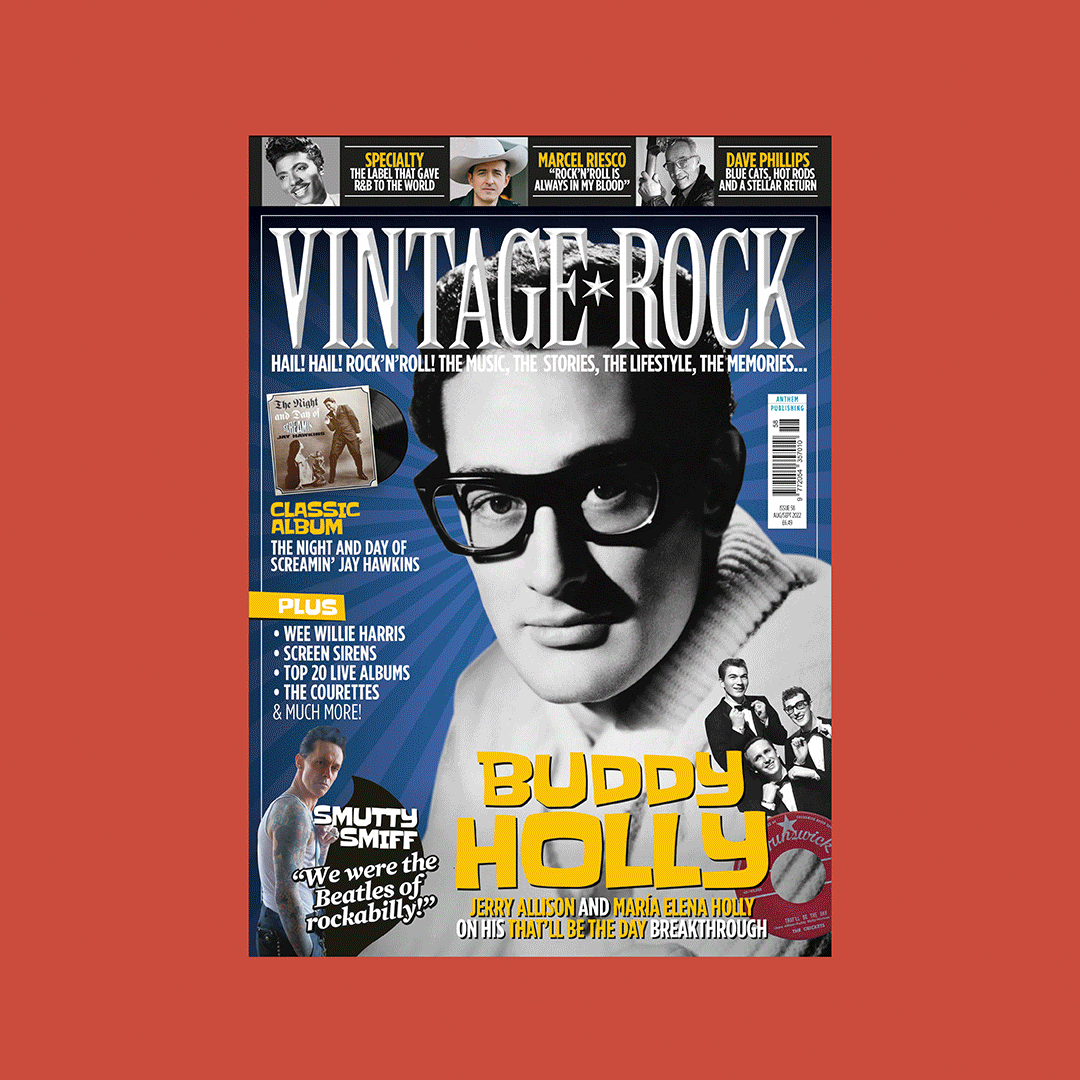 Order Vintage Rock issue 58 online
Get the magazine delivered direct to your door by ordering your copy of Vintage Rock issue 58 directly from us today for just £7.49 (inc. P&P) here.
Download the digital edition
Get the digital edition from Pocketmags. Or find the new issue in the Vintage Rock app.
Not downloaded the free Vintage Rock app yet? Find out more about the app here
Find Vintage Rock issue 58 in stores
Available from WH Smith High Street, selected WHS Travel, Independents and Easons – priced £6.49.. Use our handy Store Locator to find your nearest Vintage Rock stockists.
Subscribe to Vintage Rock!
Subscribe to Vintage Rock today and get a FREE copy of our Vintage Rock Presents Elvis At The Movies special! You'll save 36% off the cover price.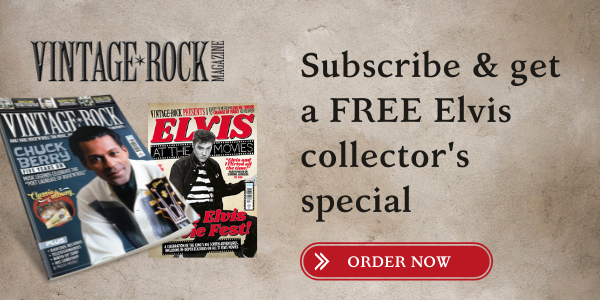 Why subscribe
Save 36% and get a FREE Elvis special
Get 10% off all our back issues and specials
Never miss an issue again
News from the rock'n'roll world in your inbox every two weeks with the Vintage Rock e-newsletter
Try something new with 10% off all Anthem magazines
Free postage for safe delivery direct to your door