The May/June issue of Vintage Rock is out now!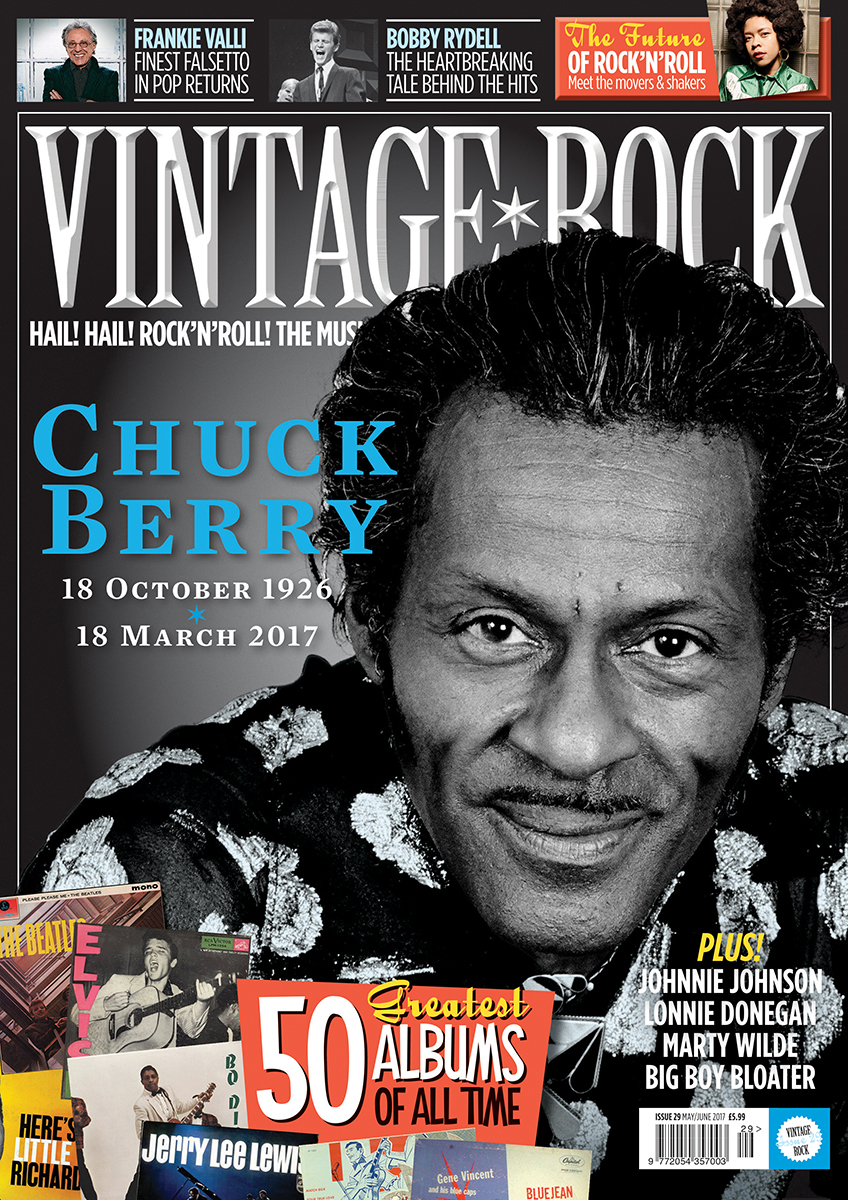 Available now from WH Smith, independent newsagents and Easons, the latest issue includes our cover story on the late great Chuck Berry.
Get your copy here.
He was, after all, the complete package – a unique songwriter and groundbreaking lyricist, innovative guitarist and hugely entertaining performer. We look back on his unparalleled life as a torch-bearer for a new musical movement and profile his sideman Johnnie Johnson, who played a huge part in Berry's success.
We've also put together a separate 132-page special edition of Vintage Rock solely devoted to Chuck that is available in stores now.
Elsewhere in our regular issue, Randy Fox selects the 50 best rock'n'roll albums of all time. It's your passport to an instant premier league record collection, if you will.
VR also meets two icons of the genre – Frankie Valli and former teen idol Bobby Rydell. We salute Frankie bringing music's most famous falsetto back to the UK for a nationwide tour, while Bobby's heart-rending tale will put you through the emotional wringer.
There's some punkish energy with our rundown of 40 psychobilly gems and we shine a light on the current movers and shakers on the rock'n'roll scene that you need to get a handle on.
Jack Watkins checks out the superb debut album by Lonnie Donegan, 1956's Showcase and there's also a look at the career of rockabilly legend Ersel Hickey – you may not know his backstory, but you've almost certainly seen an iconic portrait photo of him along the way. Add to that all the latest album and gig reviews and you've got something for everyone.
Enjoy the issue and RIP Chuck, this one's dedicated to you.